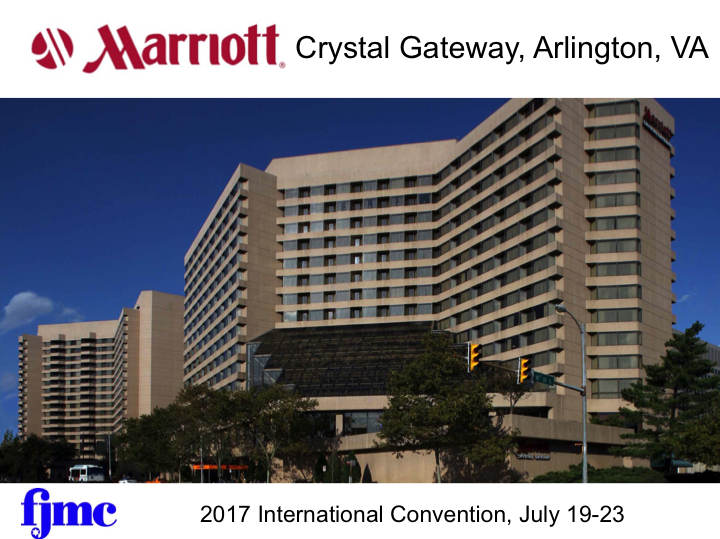 Convention !!!
One word expresses the excitement and experience! 
The world, Judaism, synagogues and Jewish life are constantly changing.
New technological advances challenge existing models of community.
Intermarriage is a fact of Jewish life.  Our communities have arrived at a series of crossroads.
The FJMC International Convention provides community leaders with the necessary tools to more effectively respond to the individual, family, community and Movement challenges that we face.
The 2017 FJMC Convention will be held at the Marriott Crystal Gateway (right off the subway's Yellow line) in the Washington, DC Metro area.
The convention will run from Wednesday, July 19th thru Sunday July 23rd, but many of you will want to come a day or two before for these pre conventions activities:
Monday, July 17 - Evening boat trip down the Potomac River.

Tuesday, July 18 - Daytime escorted Holocaust Museum Tours

Tuesday, July 18 - Israeli Embassy Reception in the evening.
Immediately following the FJMC Convention, Womens League will be holding their Triennial Convention
Check back often for important updates
.