2019 Ma'asim Tovim Honorees Recognized
The Ma'asim Tovim Award is the highest recognition a Region can give to one of its members.  It is usually given to individuals who have worked on behalf of the region for many years. The honorees are shown below, as well as short bios and why they have been so honored. Their awards were presented at the 2019 Convention in Toronto, ON.  To really understand the impact our past honorees have made on FJMC members in their communities and regions, watch the videos below. 

View previous Honorees and videos dating back to 1985

 
2019 Honorees: 
Anshei Darom - Mark Isbitts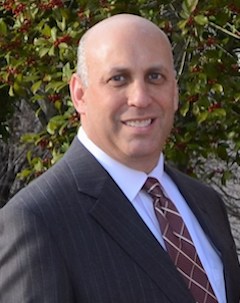 Mark grew up in Fair Lawn, New Jersey, just outside of New York City.  His family were active members at the Fair Lawn Jewish Center where he attended religious school, was a bar mitzvah and learned how to play basketball.  Throughout his high school years, Mark was also a member of USY.
After High School, Mark spent a year at SUNY Albany before transferring to the University of Michigan where he majored in History and was a brother in Zeta Beta Tau fraternity.  After Ann Arbor, Mark returned home to New York where he lived and worked in Manhattan in the public relations and marketing communications world.  He then relocated to Atlanta and met his wife, Debbie shortly after the 1996 Olympic Games in town.  They married in 1997 and are the proud parents of three daughters – Julianna, Lily and Claire.  In addition, Mark has a menagerie  of two dogs, two cats and two gerbils living with him in suburban Atlanta.  Mark's children attended Camp Ramah Darom where his wife also worked for several summers.  He was lucky enough to visit on weekends during Shabbat where he was instrumental in upgrading the quality of the Friday Night Tzevet (staff) hockey games, regularly reliving his glory years as a street hockey goalie.
Since moving to Atlanta, Mark has worked in the healthcare technology industry, primarily in product management  and product strategy.  He is an expert in healthcare Payment Integrity as well as various Product Management and Product Strategy practices.   Mark has worked for some of the leading healthcare Payment Integrity vendors where he launched several new products into the market, including several in the healthcare fraud analytics space.
Mark and his family have been active members of Congregation Etz Chaim in Marietta for some time, where he is the past Education Chairperson and his wife continues to work as a religious school teacher.  However, it was not until the death of father in 2013 that led him to the morning minyans where the other regular minyanaires (most of whom were Men's Club members) became heavily involved with the local FJMC chapter and the Anshei Darom region.  Initially encouraged onto the Men's Club Board, Mark soon took over as chapter president.  During this time, he began to regularly attend the annual Anshei Darom Men's Club Retreat at Camp Ramah Darom in Clayton, Georgia.  Soon afterwards, he became chair of the annual retreat, planning the logistics, programming and marketing each year.  In addition to this role,  Mark regularly participates in the annual World Wide Wrap as well as other local chapter events. 
Mark is an avid sports fan and supporter of the University of Michigan Wolverines , Atlanta Falcons and the University of Georgia Bulldogs.
Ansh-eh Zafon - Charles Wrock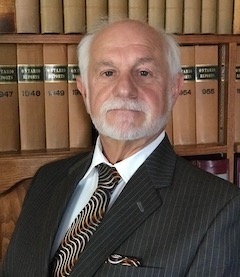 Charles reached the grand age of 69 years old, being born on October 2nd, 1949, Erev Yom Kippur, an auspicious date given that his father and his grandfather were also born on the same date. Charles feels blessed and believes his greatest accomplishment was bringing three marvelous children into this world all of whom are married and produced six grandsons. He is doubly blessed with the love and devotion of his partner Kyla who despite his crazy and ridiculous hours both in the practice of law and devoting time to various Jewish organizations has been his guiding and shining light.
Charles attended University of Toronto in 1968 and obtained a Bachelor of Science majoring in Physiology and Psychology. He then obtained a Master's degree in Criminology and Psychology in 1975. Charles then attended University of Windsor Faculty of Law and graduated in 1978. After his acceptance to law school, his father offered him a vacation of his dreams and  Charles went to Israel for two weeks and fostered his love of Israel and all things Jewish. After graduation Charles started Wrock and Associates Barristers and Solicitors, and after a successful run for 40 years decided to slow down and close the practice. Charles recently became Special Counsel to the Donnell Law Group. Along with practicing law Charles was a professor at York University teaching law in their undergraduate degree program and has been a lecturer at Seneca College where he taught Law and Business. Charles has also written two books, one on children's rights and one on a child ombudsman, which led to the creation of the Ombudsman program in Ontario. Charles is also a master scuba diver and cycling is a passionate hobby.  Over the course of his life Charles has been a member of a number of shuls and he and Kyla are  currently members of Adath Israel. Charles and Kyla are also members of the Junction Shul in Toronto and the Tent City Shul in Bel Ewart, where they live. Charles has been on the Board of Governors of Adath Israel for the last 12 years and chairman of  many committees. Charles has served as President of the Brotherhood for 4 years. He then became President of the Lake Ontario Region of FJMC.  In 2018, the Region changed its name.
At the current time, Charles is keenly invested in the State of Israel where he has with his late father, built and donated a Cadet School of the IDF at Base Hatzerim. He is also associated with Midgal Ohr In Israel where his family through their foundation has donated a Shul in Jerusalem. Charles and Kyla visit Israel every year and are committed to helping Israel whenever possible. Charles is very honored and gratified to have been chosen for this most prestigious award by his region and congratulates all his fellow Ma'asim Tovim honorees.
Connecticut Valley - Phil Margolis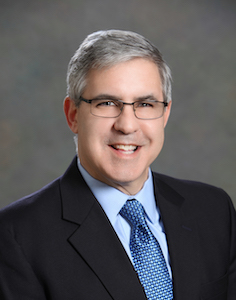 Since his involvement in his youth in Young Judea and BBYO, Connecticut Valley Region's Ma'sim Tovim honoree, Phil Margolis, has been an engaged member of the Jewish Community. He has been involved with FJMC at the local and regional levels for nearly 15 years. He served as his synagogue's Brotherhood president from 2015-2017, during which his club was recognized as a Quality Club and Torch Award winner. He is active on the regional level, having served on the CVR board, attended the regional retreat and the FJMC LDI. In 2008, Phil was a recipient of the Connecticut Valley Region's Keeper of the Flame Award.
Phil currently serves as president of the Beth Sholom B'nai Israel, a Conservative congregation in Manchester, Connecticut. Previously, he served as the synagogue's executive vice president, vice president of fundraising and chaired or served on various committees and projects. Once in a blue moon, he can be heard chanting Torah on Shabbat.
Outside of synagogue, Phil and his wife Sue are members of AIPAC and have attended several National Policy Conferences where they have lobbied their congressional representatives. He also serves on the Jewish Federation of Greater Hartford's Jewish Community Relations Council and Presidents' Council, and he has volunteered in other capacities with the Federation.  Among his previous volunteer roles outside the Jewish community, he was the founding president of Rebuilding Together Hartford (then known as Christmas in April Hartford), an organization dedicated to keeping low-income homeowners living in warmth, safety and independence.
Professionally, Phil has worked as a communications professional at large financial companies, including Prudential (currently), ING/Voya Financial, BankBoston/Fleet. His work has been recognized by the regional Public Relations Society of America and the International Association of Business Communicators.  Phil and Sue live in Glastonbury, Connecticut. They enjoy theater, attending Jewish and Israeli cultural events, traveling, being on the water in Rhode Island and spending time with their four children, Jacob, Melissa, Alex and Emily.
Florida - Dr. Elliot Burns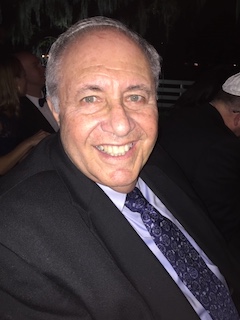 Elliot was born in Canarsie, NY in 1940, moved to New Jersey, then to Detroit, Michigan, at eleven. Very active in synagogues as USY youth and youth leader, synagogue Men's Club leadership, and, served on the Board of his Congregation for many years until moving to Florida in 2001 after retiring from the Michigan Public Schools after 35 years of service.
Elliot held many positions in Michigan and than became Superintendent of Schools in Macomb County, Michigan, As a Visiting Adjunct Professor he taught Educational Administration and Supervision, Finance and School Law at various Michigan Colleges and Universities.
Executive Director of a Reform Temple and Conservative Synagogue in Bloomfield Hills and West Bloomfield, Michigan. He has been awarded many community awards... Man of the Year from the Southfield Kiwanis Central Club, Humanitarian of the Year, from the Southfield, Michigan, Chamber of Commerce, State of Michigan Superintendent of the Year Award from the J.F.Kennedy Center for the Performing Arts, in Washington D.C. President of the Macomb County, Michigan, Elliot was the Chair of the Macomb County Superintendents Alliance. He created and taught Creative Arts Workshops to children and adults ages three to 80+.
Elliot has served on many Community Service Boards including the West Boca Community Council, Member of the Board of  Donna Klein Jewish Academy and Grandparent and Friends Support Group with an enrollment of 700 students, kindergarten through twelfth grade, Re-Activated the Homeowner's Association Men's Club having monthly "Men's Only" programs for seniors. Elliot co-created and facilitated his community's ROMEOS (Retired Old Men Eating Out) social group that meets weekly at a local bagel deli..
Elliot has always been very active in his South Florida Synagogue and Men's Club. Sharon and Elliot joined B'nai Torah Congregation in 2001 and served many congregational committees. including being elected to the on the Board of Trustees,of B'nai Torah Congregation, Boca Raton, Elliot Served as Chair of the Congregation's Pastoral Care Committee visiting, hospital, nursing home and ill congregants for 4 years, and was elected as Board member, Executive Vice President and President of B'nai Torah Congregation, in Boca Raton. Elliot was Co-Founder of the Congregation's Men's Club, was awarded his Men's Club Man of the Year, He was active on the Florida Region FJMC and was proactive connecting the State of Florida Clubs to connect with each other. He actively served on the State of Florida FJMC Board as Board member, Executive Vice President, and, President of the Florida Region. Elliot is very proud of being awarded the Lev Tov Award (Good Heart) from his Congregation.
Elliot is married to Sharon for 56 years. and resides in Boca Raton, Florida.  They have three daughters and 9 grandchildren. 
Hudson Valley - Bart Bookman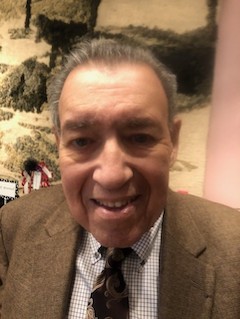 Bart was a teacher, trainer, curriculum writer, department chairman and assistant principal for 36 years. Early in his career he realized that way he was expected to teach children was not working, so he began a career-long investment in learning strategies that would increase student success. As he implemented and perfected the techniques, he began sharing them with colleagues and began to actively train them. He was one of the few classroom teachers selected to run workshops for new teachers in New York City. Needing a wider audience for his ideas, he became a department chair/assistant principal and ran a department of 38 science teachers in a large high school. He began presenting workshops and trainings throughout New York City and in 1992 was selected by his superintendent to become part of state-wide consortium to train science teachers.
Within a few months, he was asked to become one of the 20 state coordinators. Together they developed training programs, which were shared in publications and at local, state and national conferences. Bart also was the keynote speaker at several citywide conferences. In addition to numerous awards, Bart was selected as the Lead Science Assistant Principal. Bart retired in 2002.
Bart retired to a second career as a consultant. From 2002-2005 he served as one of the first 6 coordinators for the Executive Leadership Institute (the new professional development arm of the supervisor's union). He worked to develop and implement a training program for new assistant principals. The team published and presented at state, national and international conferences. He left in 2006 to pursue his passion – training classroom teachers and improving outcomes for schools. He continued consulting until illness forced his second retirement at the end of 2014.
Bart and Eileen were involved in synagogues since the marriage in 1984. They were first members of the Pomona Jewish Center, where Bart became a Trustee and then Vice President. In 1998, when the synagogue was going to close, they moved to Orangetown Jewish Center. Within a few months, Bart was asked to join a group of men seeking to revive their Men's Club. The club ran several activities each year. In 2007, Bart was elected president and was looking to do more. In March 2008 he was invited to a meeting of Men's Club presidents from the area and was introduced to the FJMC and the Hudson Valley Region. He had never heard of them before, but after participating in his first Hearing Men's Voice and learning about other programs, was excited. His club joined that month and after a few more meetings, Bart attended his first multi-region retreat. The ideas and contacts he brought back energized his club. In 2010 the club won its first Quality Club Award. Torch awards started happening 2 years later. Bart also became involved in the region. He worked on the MOTY, the journal, Yellow Candles and more. He was the focal for a retreat. In 2011, he was elected Regional Treasurer and in 2013 became Regional President. After is term as president, he continued to serve the region by leading the Minyan of Comfort initiative, working with struggling clubs, introducing Hearing Men's Voices to some clubs and assisting on any committee that needed him. In 2017, he was asked to step back in as the treasurer.
KIO - 

Irwin Dumtschin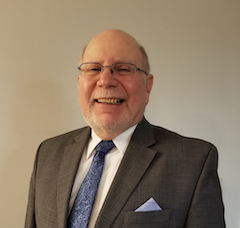 Irwin Dumtschin was born and raised in eastern Queens, New York. Irwin graduated from Martin Van Buren High School in 1966, from the Academy of Aeronautics in 1970  and from New York Institute of Technology in 1973. Irwin's first job transferred him from New York to Chicago in 1973. There he met his wife Joyce at a Jewish singles club.  The two were married in Chicago at Beth Hillel Synagogue in 1983. In 1997, Joyce became an ordained cantor and became Temple Beth Or's first full-time cantor. In 2009, Joyce was diagnosed with MDS, a form of bone marrow cancer. After a 3 year courageous battle with this disease, Irwin lost Joyce to leukemia in 2013.
Irwin is president of Beth Abraham Men's Club since 2012. Irwin was instrumental in bringing the club into the Federation of Jewish Men's Clubs in 1997, and was one of the original KIO officers involved with the initiation of the KIO Region. After getting his club involved with the FJMC, Irwin initiated the Yom HaShoah yellow candle program at Beth Abraham, where it has become an annual major club program for the synagogue for over 20 years now.
Irwin's club involvement includes coordinating the obtaining of speakers for the Sunday morning brunch speaker series, overseeing the club's major fund-raising raffle drawing. Irwin recently became certified as one of the synagogue's mashgiachs, to further expand his duties.
He has previously served two terms on the Board of Directors, and continues to hold a position on the board as the president of the Men's Club. He is a member of the Chevra Kedisha, assisting with overseeing Beth Abraham's cemetery, and coordinating the funerals of Beth Abraham's family members.  He is able to lead most services, including the daily Minyan services, chanting portions of the Torah, chanting Haftorahs at Sabbath services, has served many years as Baal Tikiah (shofar sounder), and assist with services as a member of the Gabbayim.
Irwin is blessed to have his children: daughter Rachel, and son-in-law Andy, who live close by, and son Nathan, who now lives in Cincinnati.
Irwin is honored and grateful, if not overwhelmed, to his colleagues on the KIO regional board for nominating him for this honor. He is most appreciative of this recognition, especially when he looks at the long line of very deserving past recipients. He has been truly inspired by his fellow Ma'asim Tovim honorees, and extends a "Yasher Koach" to all of this year's Ma'asim Tovim honorees.
Middle Atlantic - Joe Swerdlow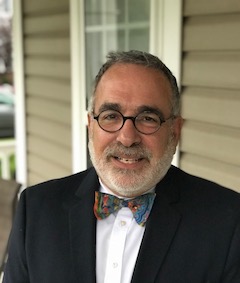 Joe has been involved with the Temple Beth Sholom's Men's Club in Cherry Hill, NJ, for the past 27 years. He was the TBS Men's Club President from 1999-2001. He was an integral part in their Steak & Scotch event, which takes place during the week of Sukkot. You can always find Joe manning the grill cooking steaks (this year he grilled over 100 steaks) along with the buying and preparing of the accompanying dishes and appetizers for the event. This is one of his favorite events. He has also worked on many other events, including running the kitchen for the Sunday morning breakfasts. Joe was very instrumental in re-introduced Men's Club Shabbat after several year's absence from Temple Beth Sholom. Joe has also been a part of many Monday Night Football events and has mentored new board and new members of the TBS Men's Club.
In 1993 Joe became an active member in the Middle Atlantic Region of the FJMC. There he held the following offices, Corresponding Secretary, Vice President, Executive Vice President and in 2006-2008 was President. Joe has chaired the MAR Man of the Year dinner for several years. Joe has also participated in LDI (Leadership Development Institute) for many years. After being President, Joe has always been available for advice and help to the Presidents' that served after him. He is also an active member in the International FJMC, where he has served on the Executive board, has been a Vice President and has worked on many International conventions. In 2019, Joe is the chair of the International FJMC convention to be held in Toronto, Canada.  In his opinion Joe feels that international convention is the most important program a Men's Club member could do is go to convention.
Joseph M. Swerdlow attended Riverside High School in NJ, and also attended East Carolina University and Rutgers University in Camden, NJ. He worked in his family Medical Supply business running the inside sales department for years. After that he has been a sales consultant for various medical supply companies and continues to have that position with McKesson Medical Supplies.  Joseph and his wife Debbie have two children, Neil and Sara. Sara is married to Ariel, they have an adorable two-year old son, Nathan, who is the light of everyone's life.
Joseph has always had a special place in his heart for men's club, whether it be at the club level, MAR level or the International Level. He always says Men's club is his relaxation and stress reliever.  It is truly a labor of love for him.
Midwest - Howard Minkoff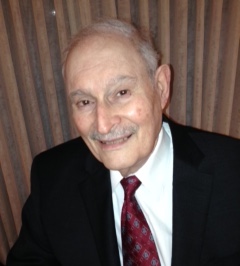 Howard Minkoff grew up in Chicago and graduated from Hyde Park High School in 1954.  He earned his Bachelor's and later his Master's Degree in Industrial Education, taught for thirty eight years, and in 1993 took an early retirement from the Chicago Board of Education.  Howard and Joyce were married in 1961;  Sheri was born in 1962 and Maureen in 1965.  Later, after Howard and Irene married, he became stepfather to Sharon and Steve.  Sadly, Irene passed away in 2000 and Steve in 2017 (Of Blessed Memory).  Today, together with his wife Marylyn of fifteen years,  Howard enjoys time with family and is Zadie to his "Awesome" grandchildren and great-grandchild.
Active in the former Northwest Suburban Jewish Congregation Men's Club, Howard became involved in a variety of capacities.  After serving as 
Corresponding Secretary,  he became a member of the Men' Club Board, chaired several Hanukkah parties,  baseball games and a special twinning program to a Wolves hockey game with Congregation Kneseth Israel of Elgin which the Midwest Region sponsored.  He worked on the Deli Box program and sang in the Men's Club Choir.  In addition, he  served as a Co-President of the Men's Club for two years.  In 2008 he was named the Men's  Club Man of the Year. Also, Howard spent four years as a member of  the synagogue's Board of Trustees until Northwest Suburban Jewish Congregation closed.
After NSJC closed, Howard  joined the Men's Club at Congregation Beth Shalom.   He became a member of the Board three years ago, works on the Sunday morning breakfast detail, the Lieberman Center Shabbat Service Program and sings in the Men's Club Choir.  When he joined the FJMC, Midwest Region, he served as Recording  Secretary for five years. He worked on creating Region and Club Officers' Directories.  Howard served as a Region liaison to several clubs but primarily to CKI in Elgin.  He served on the President's Cabinet for two years, as a Region Vice President for two years, and is once again a member of the President's Cabinet.   When Ernie Smolen was unable to do so for six months, Howard stepped in and notified each club involved with the Lieberman Program of its weekly schedule. For two months, when the Region had the Sefer Haftorah, Howard notified the participating clubs when they would receive it and which club to send it to next.  With the illness and sad passing of Ernie Smolen (Of Blessed Memory), who handled  Lieberman, Howard was asked again to take over the Lieberman program; he currently organizes the annual scheduling of Lieberman visits, and  every week he notifies each participating Men's Club of its weekly commitment to the program.  Howard also chaired the Committee that honored Ernie at the Midwest Region Man of the Year/Youth of the Year dinner in March 2018.
Named as this year's FJMC Midwest Region's Ma'sim Tovim Honoree, Howard is deeply honored to be recognized in this very special way.  He enjoys working with  others and looks forward to his continuing involvement.  After all, "The camaraderie  both in the Midwest Region and at this International Convention is an important part of what the Federation of Jewish Men's Clubs is all about."
New England - Steve Baturin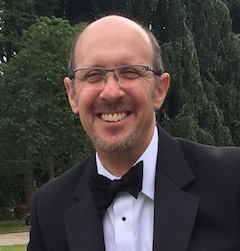 Steve Baturin is Boston born and bred. Well not quite, he was born in Schenectady, NY but moved here when he was a year old. Steve grew up in Burlington and then Lexington, MA. Starting in sixth grade, he became active in Temple youth groups. In High School, Steve was active in Young Judea, spending his penultimate high school summer in Israel. Steve began his formal Jewish studies when he was twenty-five, learning prayer book Hebrew and celebrating his Bar Mitzvah. Since then, Steve completed the USCJ Perek Yomi program and graduated from Me'ah. Steve has studied Talmud chavrutah-style, leyns Torah regularly, and recently started chanting Haftarah.
Steve has been active in both Club and Regional FJMC activities. As a former long-time member of Temple Shaare Tefilah, Norwood, MA, Steve served as Brotherhood President. Within the New England Region FJMC, Steve has twice been co-Chairman of the Regional Retreat. He is also a past Regional President. Steve has planned and attended countless Club and Regional programs. He has personally hand-delivered Yom Hashoah candles as well as cycled in the Tour de Shuls benefit for the Tikvah Program at Camp Ramah. Steve has also been active in Temple leadership. At Temple Shaare Tefilah, he served as Ritual Director, Executive Vice President, President, and Chairman of the Board of Trustees.
Steve is a graduate of Worcester Polytechnic Institute, receiving BS and MS degrees in Computer Science. Steve is a seasoned IT professional, ITIL Foundation certified with a Six Sigma yellow belt. He has worked in various roles, from software developer to corporate IT manager. Steve is currently a Business Applications Technology Manager at Raytheon Company in Billerica, MA.
Steve and his beautiful bride Randi are recently married. Steve is the proud father of three adult-aged daughters. Randi is a wonderful mother to her adult-aged son. Steve and Randi attend Congregation Or Atid, Wayland, and reside in Framingham, MA. They both enjoy spending time together with their family and friends, traveling, dining out, and celebrating the arts.
New York Metropolitan - Dan Granek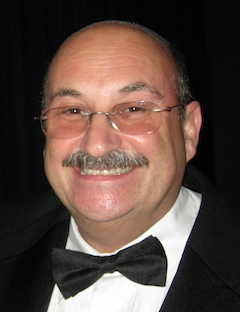 Dan was born in Brooklyn, NY, but the family soon moved to Lynbrook, NY. They joined Congregation Beth David, where he attended Hebrew School, became a Bar Mitzvah, belonged to USY and later married. At a dance at SUNY New Paltz, Dan met his future bride, Vicki. They graduated with education degrees; hers in art and his in social studies. They married and moved to Coram, NY, where their daughter, Amanda was born. 
They were unaffiliated Jews for several years but at the urging of their friends and neighbors, Sheri and Ron, they joined the North Shore Jewish Center. After Dan's father passed, Dan become involved in Men's Club. The NSJC Men's Club's support for those sitting shiva was phenomenal. The club provided a shiva chair, a box with siddurs, and a minyan leader to lead Maariv. Impressed by the Men's Club support, Dan asked his friend how he could get more involved with Men's Club. Soon he was on the board.
After serving in several board positions, he became the NSJC Men's Club liaison to the New York Metropolitan Region. He represented the club at regional board meetings and reported back to his local club. This exposed him to the programs of both the region and the FJMC. Working with the region's FJMC Consultants, Peter Gotlieb and Al Davis, he brought Hearing Men's Voices to North Shore Jewish Center. Later, as Club President, he got the club more involved in the FJMC, earning successive Quality Club Awards. Under his direction, the NSJC Men's Club won two Torch Awards for programming and community service.
Dan joined the New York Metro Region Board in 2011. He served concurrently as club president and 3rd Vice President of the region. As the regional VP, he chaired, for four years, the region's annual Man of the Year and Youth of the Year Honoree Dinner. During this time the dinner grew to almost 650 guests.
In 2015, he was asked to be an NGO (Non-Governmental Organization) representative at the United Nations. As the FJMC's main NGO Representative, Dan attends briefings and programs, works with other Jewish NGOs to advocate for Israel and the Jewish people, and prepares and submits the FJMC's annual accreditation to the UN.
As the President of the NY Metropolitan Region, Dan has taken steps to support the region's clubs. He subdivided the region into five districts so that neighboring clubs could talk, plan, and support each other. Working with the region's corresponding secretary, he has streamlined and improved communications within the district. He is also reaching out to recruit clubs in Manhattan.
Dan is a retired New York City teacher who spent his career in Far Rockaway, Queens. As a special education teacher, he taught social studies, science, and for many years, computer technology. He was also a staff developer for the community school district, which involved teaching both students and staff how to use computers.  In addition, he is a retired Army Reserve Officer. After 22 years of service, he retired with the rank of major. During that time, he served in several leadership and staff positions, including company commander and general staff officer. All of this was possible with love and support of his loving wife, Vicki, and their daughter, Amanda.
Northern New Jersey - Dr. Joel Kurtz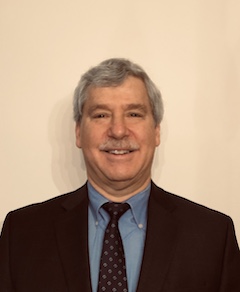 Dr. Joel Kurtz's involvement with  Men's Club began in 2004 when he was encouraged to start a new club at his synagogue, Congregation B'nai Israel, in Toms River.  He was president of the club for the first 2 years of it's existence, and is once again club president since July, 2017.  At the regional level, Joel was a   Man of the Year Dinner chairman, a regional vice president, and a district Rosh.  At the International level he was the ritual co-chairman and chairman at the 2009 and 2011 FJMC Conventions, respectively. From July,2014 through July, 2016, he served as President of the NNJR region. When he complete his term as president of the region, Joel was appointed for a two year term to the FJMC Executive committee.
Joel also remains very active in his synagogue.  In addition to being the current Men's Club president, he is also a long time member of the Board of Trustees and Ritual Chairman.
Joel's love of Judaism was inculcated in him at an early age by his family, synagogue, and involvement in Young Judaea.   His interest in Jewish life was reignited when his children attended Hebrew school and were preparing for their B'nai Mitzvah and after he visited Israel with a group of leaders of the FJMC.  It was at this time that he committed to become an active participant in Men's Club.  He loves his involvement in all facets of Jewish life, at home with his family, in his synagogue, and with his friends in his local Men's Club, region, and FJMC.
In his professional life, Joel is a gastroenterologist in Lakewood and Toms River, NJ.   He practices at the Monmouth Medical Center Southern Campus in Lakewood and Community Medical Center in Toms River.  He has been a well respected physician in Ocean County since 1988.
Joel is married to Debbie, his wife, partner, and best friend for 33 years.  They have a terrific family:  his sons Michael and Brian, Brian's wife Jess, his 5 year old grandson, Harry, and his 3 yr. old granddaughter, Rosie.
Seaboard - Greg Gore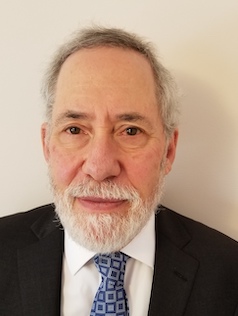 Greg Gore was born in Chicago, Illinois.  He was raised in a family which was not affiliated with a synagogue, but was devoted to their Jewish culture and heritage.  He was educated Jewishly in the Workman Circle Movement, learning Yiddishkeit and just enough Hebrew to chant his haftorah and the accompanying prayers at his bar mitzvah.
Greg graduated from Beloit College with a Government Degree.  He went on to get a Masters in History from Roosevelt University.  Working in St. Louis, he met his bashert, Linda, in the laundry room of their apartment building.   After their 1977 wedding, they moved to Concord, New Hampshire, where Greg attended Franklin Pierce School of Law.  
In Concord, Greg began his journey as an affiliated Jew.  He and Linda, a Jew By Choice, began attending Friday night services regularly.  Following law school, they moved to Oklahoma City, where Greg was as an Assistant Attorney General.  He and Linda joined the Reform synagogue where he became president of the Brotherhood.  In 1985, during the banking crisis, Greg joined the Federal Deposit Insurance Corporation as a lawyer, where he served in several different units for over 33 years, finishing up doing consumer protection and fair lending work. 
In 1988, Greg transferred to the FDIC headquarters, and the Gores--now with two wonderful children, Ben and Simone--moved to Gaithersburg, Maryland.  The family joined Kehilat Shalom.  Greg persuaded the men's club to affiliate with the FJMC and eventually became president.  In 2008 he was honored to be Kehilat Shalom's Blue Yarmulke Man of the Year.  Greg served on the synagogue board including being Vice-President for Membership.  He also chaired the Rabbi Search Committee.  
After his term as club president ended, Greg was asked to serve on the Seaboard Regional Board.  As regional president, Greg introduced innovative regional programming.  In addition, he recruited Shaare Torah Men's Club in Gaithersburg to join the FJMC as well as Chizuk Emuna, Harrisburg, Pennsylvania with the assistance of Joey Swerdlow of the Middle Atlantic Region.
Greg has served on the FJMC Board of Directors.  He was Ritual Chair at a Keruv retreat.  He co-led the Regional Presidents' training track at the Geffen Leadership Development Institute (LDI) in 2013.  He co-chaired LDI in 2015 and chaired it in 2016.  He was Training Chair at the 2017 Biennial Convention.  Greg currently chairs the Yom HaShoah Yellow Candle Committee.  Greg and Linda have been members of Congregation Shaare Torah in Gaithersburg, MD, since 2013.  There, he has served on the Men's Club Board.  Greg is humbled and honored to receive the Ma'asim Tovim Award for Seaboard Region.  He looks forward to being involved in FJMC for years to come as it continues to innovate new ways to involve Jewish men in Jewish life.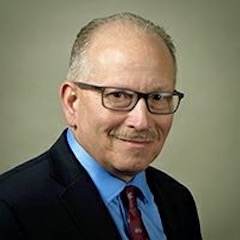 Irwin Michael Harris was born in Pittsburgh, PA , and grew up in the Mt Lebanon section of the South Hills. Irwin credits his mother Z"L for his strong Jewish identity. As a young child she always made sure the family attend Children's Services at Temple Emanuel of the South Hills. His Bar Mitzvah, Confirmation, and Youth Group participation were part of the journey. Youth Group was part of the beginning of Irwin's participation in Men's Club and the FJMC today. Purim carnivals, retreats and other activities in his adolescent Youth Group are things that built the foundation that continue today.
His mother also made sure that the family always got together. It could be a Sunday dinner with grandparents, a two plus hour trip by car or bus to pick blackberries or especially holiday dinners. They were all fun family events with good memories that continues today in his home.
After graduating from Mt Lebanon High School (in the last class to graduate on natural turf as the high school was one of the first in the country to switch to artificial turf), Irwin attended Kent State University. His first job after college is one that he continues today. Selling residential furniture to furniture stores in Western Pennsylvania, West Virginia along with portions of Kentucky and Ohio. During the 1980's, Irwin served as President of the Pittsburgh Home Furnishings Association. Irwin's hobbies growing up are passions that are held today. Animals, photography, bicycling, and gardening are all things that he can be found doing today depending on the time of year.
Irwin moved from Mt. Lebanon to Squirrel Hill in 1983. He met his wife,  Rose Gerson, early in 1984 after being introduced by family members. Marrying in 1987,  they went to Israel for their honeymoon with a group from Temple Emanuel.  In 1993, they were ecstatic to welcome their daughter, Samantha.
Irwin began attending Tree of Life and it's Men's Club in 2004 and became Men's Club President in 2008 when the prior president died.  Irwin was honored in 2009 as Tree of Life Men's Club Man of the Year. In 2015,  he became President of the Tri-State Region. In 2017, Irwin was one of the Jewish Federation of Greater Pittsburgh's Volunteers of the Year.
Irwin has attended several training sessions with the FJMC at Pearlstone Retreat Center in Maryland for leadership development and Keruv.  The Keruv training has helped welcome and assist others to be welcoming for all visitors. This is something which has become important since the shooting at Tree of Life on October 27th. Irwin has been on site to welcome visitors of all faiths and from across the globe. Irwin can be seen many places in the synagogue. If there are hot dogs to be grilled you can be assured he is somewhere in the area. Regularly attending Friday night and Sunday morning Men's Club services have become two of the most meaningful parts of his week. For the High Holidays, he puts together a team of volunteers to greet, usher and help to lead people through their honors. Irwin also serves as Secretary of the Tree of Life*Or L'Simcha Congregation. Although Irwin was not in the building on that fateful Shabbat, he immediately dove in and kept his FJMC brothers informed while they were at a Multi-Region Retreat in West Virginia and dealing with people who reached out from the congregation.
One of Irwin's mottos is "Family First". It is something he believes in and practices. He encourages others to also even if it causes a last minute cancellation from a volunteer. His is most proud of his 32 year marriage to Rose, a retired Federal Probation Officer, and their daughter,  Samantha, an actor who resides in Manhattan.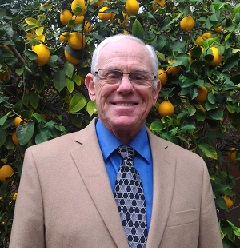 Colin was born in Winnipeg, a central Canadian city with two seasons – snow and mosquitoes.  Following the devastating 1950 Red River Flood, three year old Colin told his parents, "Dayenu! Let's join our relatives Los Angeles."  Colin knew his decision was an outstanding one on May 28, 1957, when the National League voted to allow the Dodgers to move to L.A.  Colin does enjoy visiting Winnipeg, and he and Esther go back there to be with his relatives every few years.
Colin started out professionally as an elementary school teacher.  He thoroughly enjoyed teaching the kids, but he couldn't tolerate the bureaucratic nonsense.  He went back to school to become a CPA.  He took the classes, passed the exam, worked for a firm, and found that the bureaucracy was just a bad in the firm and in the companies that he audited in the private sector.  After a while he found that he missed teaching and decided that life is too short not to do something you enjoy.  
He retired in 2007.  His activities include hiking, Men's Club, the Coast Guard Auxiliary, sailing, and traveling with his beautiful wife, Esther.  They have had the good fortune to visit North and South America from the Yukon to Tierra del Fuego, Europe, Asia, Africa, and islands in the Atlantic and Pacific. Colin has belonged to a synagogue for most of his life, starting with Rosh Pina (now known as Etz Chaim) in Winnipeg.  He had his Bar Mitzvah at Temple Isaiah in Los Angeles.  He and his wife are active members of Temple Etz Chaim in Thousand Oaks.
Colin and Esther moved to Oak Park and joined Temple Etz Chaim in 1993.  Colin met a couple of guys there, Jeff Schoenwald and Myles Simpson, who were the President and V.P. of the TEC Men's Club.  Colin offered to help them prepare a Men's Club breakfast.  As he was washing dishes, Jeff came from behind, placed a red kippah on Colin's head, and said, "Mazel tov.  You are now on the Men's Club Board." Jeff vanished before Colin could decline.  Less than two years later,Colin was TEC MC VP, and then he was club president.  Colin thanks Jeff and Myles for enriching his life and opening the doors to strong friendships from the Pacific to the Atlantic!  The friendships he developed through being active in the Etz Chaim Men's Club mean the world to Colin.
Being the club president was satisfying and enjoyable.  Colin's first major MC accomplishment was recruiting players and managing the team for the Synagogue Softball League.  Some of the guys consoled themselves with beer after a loss, which occurred nearly every week.  Colin was so proud of his club when they won Torch Awards, Chaverim Awards, and put on terrific programs and events.  Colin and his contemporaries have taken a step back from local leadership.  He is so proud of the younger current leadership who continue and expand the excellence of the Temple Etz Chaim Men's Club. 
Colin joined the Western Region Board as the Education VP.  His responsibilities included training sessions and the retreat.  Retreat attendance had been falling and the retreat needed revitalization.  Western Region sent Colin to the Anshei Doran Retreat to see how they do it.  He brought much of what they did back to Western Region, whose retreats' quality and attendance have been dramatically up ever since.
Colin accepted the position of Western Region Regional Administrative VP, and two years later he was nominated to be the Regional President.  This made him more than a bit nervous until he went to FJMC' Leadership Development Institute.  He went to LDI feeling apprehensive, and came home feeling confident and enthusiastic.  He loved being Western Region President, and he was sad when the time came to pass on the gavel.
 
A few years ago, Colin had the distinct pleasure of chairing LDI.  Remembering his own experience of having LDI prepare him for the Western Region presidency, he was thrilled to have this honor.  Preparing for LDI had its ups and downs, but the LDI weekend was productive, enjoyable, and successful.  Colin will always treasure the standing ovation he received at the conclusion of that LDI.     Men of FJMC, thank you for enriching my life since 1993, and may we continue together until I reach the age of 120!