2021 Ma'asim Tovim Honorees Recognized
The Ma'asim Tovim Award is the highest recognition a Region can give to one of its members.  It is usually given to individuals who have worked on behalf of the region for many years. The honorees are shown below, as well as short bios and why they have been so honored. Their awards were presented at the Virtual 2021 Convention.  To really understand the impact our past honorees have made on FJMC members in their communities and regions, watch the videos below. 

Watch the 2019 Honorees video (password: fjmc)

View previous Honorees and videos dating back to 1985

 
2021 Honorees: 
Anshei Darom - Meir Niad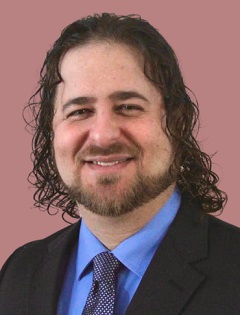 Meir grew up in Pembroke Pines, FL in an unaffiliated Jewish family. After graduating from the University of Central Florida with a BA in Digital Media and a BS in Information Technology, Meir was hired in 2005 as a software engineer for a small company in Orlando that manufactured tracking units for fleet vehicles. In 2006 he married his first wife, and the couple relocated to Oak Ridge, TN in 2007.  Meir's son, Lewis, was born in 2008, and his daughter, Lilah, was born in 2010.
Until this point Meir had little personal interest or education in Judaism other than Chanukah. In 2012 Meir began his journey into active Jewish learning and living by joining adult classes.  This path eventually led to membership at the Jewish Congregation of Oak Ridge (JCOR), where he flourished by being actively engaged in the Jewish community.  Working with his fellow shul leaders, Meir was able to increase awareness and participation at JCOR.  Meir served on the board for 4.5 years including 1 year as Vice President and 3 years as President. Meir also cofounded the Men's Club in 2014 and served as its first President.  In those roles he was especially proud of the success he had with fellow members who helped him to share Judaism with the general public by hosting a booth at the town's annual Secret City Festival.  JCOR became the synagogue where Meir "grew up" as a Jewish man.
In 2019, Meir left JCOR.  By this time, he had 5 years of Men's Club experience under his belt including attending every Anshei Darom Region retreat since 2014, the 2015 FJMC Convention, and 3 LDI weekends.  At the 2018 LDI Meir accepted his new role as regional Executive Vice President.  FJMC and the Anshei Darom Region had claimed a special place in his heart and proved to be an organization to be a part of for life. It was also in 2019 when Meir revealed his newest project: co-founding a new men's club based out the local Jewish Community Center; the Greater Knoxville Jewish Men's Club is an area club that welcomes all men, regardless of movement labels.
The year 2020 will stand out in Meir's memory forever. It began with great joy as he married his besheirt, Abby, on New Year's Eve 2019. The simcha continued with his reading of Torah as part of an adult group b'nei mitzvah.  When the pandemic swept in Meir was furloughed from his Systems Analyst position with Regal Cinemas' corporate office. He then sank even lower with the unexpected passing of his friend and club co-founder Bryan Merrell.  Unemployed for 4 months, Meir was rescued when he accepted a new position with the US Department of Energy, and at about the same time, being asked to participate in the Marketing Task Force for FJMC rekindled his flame.
Meir would like to thank the men of Anshei Darom for bestowing upon him this great honor; with special thanks to the regional leadership team of Charles Richards, Jim Handler, Alan Lightstone, Mark Isbitts, and mentor Steve Dix. He would also like to dedicate this moment to the memory of two great friends and mentors that we have lost in recent years: Steve Krodman of Woodstock, GA in 2019 and Bryan Merrell of Knoxville, TN in 2020. Steve and Bryan were the gold standard of what it means to be a mensch.  Thanks beyond words goes out to Meir's wife, Abby, for always being in his corner with love and support. Also, thanks in advance for countless more hours of "Men's Club Work" that she will have to live with :)  To his children, Lewis and Lilah, your dad hopes that one day you will be able to look back and understand all of this effort that he put toward Jewish Community near and far and be proud of him.
Ansh-eh Zafon - George Nadas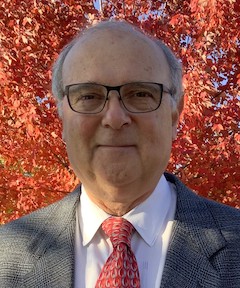 George was born in Budapest to Holocaust survivors.  At the age of three, his family escaped Hungary during the 1956 revolution.  After spending about 5 months in a refugee camp in Austria, George and his parents were welcomed into Canada in June of 1957.  They settled in Toronto where he was raised and lived ever since.
George grew up in a Jewish home where Shabbat and holidays were celebrated.  His mother was very active in Hadassah.  George often volunteered to work at the annual Hadassah bazaar to raise money for Israel.
George attended the University of Waterloo.  After graduating in 1977 with an Honours Bachelor of Mathematics degree, he married his wife of 43 years, Janet-Lee in December of that year.  In June of 1978, George qualified as a Chartered Accountant.  After spending about 10 years working in industry he went into public practice.  He is a partner in a CPA firm and is also a partner in another accounting firm, offering bookkeeping and tax services to small businesses and individuals.
Janet-Lee and George have kept a traditional Jewish home.  Their two children, David and Sarah, attended Hebrew school at Adath Israel Congregation, where the family have been members for over 40 years.  Their daughter Sarah married an Israeli, and now lives in Israel, with her husband and two children.  As a result, Janet-Lee and George, don't really have a difficult time in deciding where to go on vacation.... grandchildren make that choice, non-negotiable.... Israel, it is! 
When Janet-Lee's father passed away, January of 2007, and she was reciting Kaddish for him, George attended the daily minyans with her, for moral support.  He became a regular face there and continued his attendance even after the conclusion of Janet's 11 months' observance.   It was during this time that George became more active in shul life in general and the brotherhood in particular.  He quickly became the treasurer for the brotherhood and demonstrated a keen interest the goings on at the regional level, too.  Once getting his toes wet, regionally, he found himself, simultaneously,  holding the treasurer's position at the club and regional levels.  This was followed, by becoming co-president of the Adath Israel Brotherhood and then president of the Lake Ontario Region, currently known as the Anshe Zafon Region. 
His participation in the FJMC did not end there.  George was invited, by Stan Greenspan,  to be one of the president's appointees to the executive committee of FJMC, International, in 2017.   In that capacity, he served on the finance committee and worked closely with Stephen Dix, Treasurer.  That led to his election as Treasurer in 2019, a position he currently holds.
George also serves as a member of the Board of Directors for Mercaz, Canada and was planning to attend the World Zionist Congress meetings in Jerusalem, in 2020 before the Covid-19 pandemic, interferred with those plans.
Connecticut Valley - Ben Schultz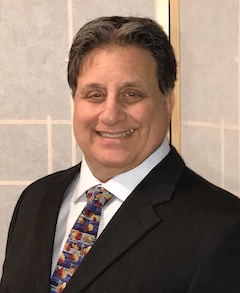 "Some men are born leaders; Some have leadership thrust upon them; Some learn to be leaders".  Personally, I feel that I have borne leadership…I've always been better as a part of a team than as an individual.  When I raced bicycles in the 1970s, I would die a thousand deaths as an individual, but as a member of a pursuit team, nothing would hurt and we were capable of getting 2nd in the Nationals.  When I ran my own dental practice, I couldn't figure out how to put a team of people together.    Currently, as part of a dental team that works very efficiently and effectively for our patients, I'm amazed at how many years I wasted trying to put a team together myself.
Like Groucho said, I would never want to be part of a club that would have me.  As someone raised in the Reform tradition, when my wife wanted to have our daughter named in her Conservative tradition, I agreed; what did I know?  Years later, it was time to join, since, like my wife, she would be bat mitzvahed.  She wanted me to come to Shabbat services and hear Rabbi Stein, of blessed memory.  I was out on my bike on Saturdays, and rarely went.   But if our daughter was going to do it, I felt that I should, too, and when our cantor started and adult b'nai mitzvah class, I signed up.
 One of our congregants at Rodeph Sholom had just reconstituted the Men's Club and I started attending meetings and accepting offices when nobody else would do them, eventually becoming president. I changed the way terms worked, and figured that this would help more members consider this commitment.  Alas, that was not to be as the synagogue was going through some seriously painful political decisions, which resulted in many members leaving.
Similarly, I started going to our CT-Valley Region meetings, and the Retreat sponsored by the New England Region, which was gracious enough to invite us.  Never having gone to Jewish Summer Camp, it was a new experience for me; I loved how into it everyone else was, and I loved the visiting scholar talks.  I was awestruck by our presidents, who were able to run a great functioning meeting, and was astonished by John Kelman, who could apparently successfully organize and realize anything he wanted to do, evidently without the need for sleep.  I attended LDIs and Conventions, where I was similarly astonished by seeing Lou Saftler (FJMC's own Energizer Bunny) everywhere I looked.
Eventually it fell to me to become our president, a responsibility I was not at all happy to accept.  How could I approach the abilities of Lou, Gordon, the Phils, John?  Well, I couldn't because I'm not them, and I would have to, to use a phrase from yoga, "come as I am".   So, I kept things moving along and was able to continue the effort of making our Keeper of the Flame awards luncheon a successful event, which was due I no small amount to the aforementioned Mr. Kelman.   And several months later, I gratefully gave the reins over to Marty Melnick, who is positive, very competent and able to accomplish things nationally.
And so I thank our region for this honor, of which I feel so undeserving.    I am still happier following orders rather than thinking of them.  I am still happier asking question of lecturers than giving the lecture.   I am a perpetual student, and am happy teaching one-on-one.  I have met many amazing, accomplished men in this organization, and count myself lucky to be in the same room with them.
Florida - Moshe Adler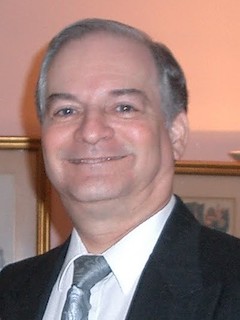 Moshe Adler was born in Tel-Aviv, Israel to a mother from Romania who was in a Nazi concentration camp with her parents and brother during World War II, and a father who was a 5th generation Palestinian/Israeli/Yerushalmi.  They moved to the United States when he was 5 years old.  His father became the Shames/Sexton at Congregation B'nai David, in Southfield, Michigan, a suburb of Detroit, where his father's cousin Hyman Adler was the Cantor and the Rabbi was Hayim Halevy Donin (of To Be A Jew fame).  Moshe was involved in Synagogue life at an early age, joining the children's choir, attending services Friday evening, Shabbat morning and Saturday afternoon, helping his father set up for services, and learning how to lead services and read Torah from his father.  His experience leading High Holiday services as a teenager, came in handy when he went to college at the University of Florida.  There, he soon became one of the daveners and Torah readers at Hillel, taught at the local Sunday school at Congregation B'nai Israel, and also taught some students for their B'nai Mitzvah.
Moshe met the love of his life, Marci, at Hillel during the Shabbat before classes began their freshman year and they married at the end of their sophomore year.  Throughout college, medical school and residency (and Marci going to graduate school and law school) they remained active at Hillel and B'nai Israel.  Their 2 sons, Michael & Matthew, were born in Gainesville.  Their daughter, Malka, was born in West Palm Beach a few years later. 
In 1981 they moved to Palm Beach County, Florida, where Moshe joined a small pediatric practice that later merged with Pediatric Associates, a large pediatric group.  They joined Temple Beth El of West Palm Beach immediately on arrival and have been active members ever since.  Moshe has been on the board of the temple for many years, as a board member, treasurer, vice-president and now co-president.  He became active in Men's Club, attending Sunday morning minyan and staying afterward for Men's Club meetings.  One Sunday he missed a meeting and was elected president of the Men's Club.  He has also been a board member and treasurer of Men's Club and is responsible for computerizing both the Temple office and the Men's Club.  During his term as Men's Club president, he was invited to Regional board meetings and became involved in the Florida Region and International FJMC, attending Regional retreats, LDI, and Conventions. He has served as Regional Vice President for Education and has now been Region Treasurer for several years. 
Moshe looks forward to many more years of involvement in Men's Club, Temple and other Jewish activities, hopefully in person very soon.
Hudson Valley - Jason Eidlitz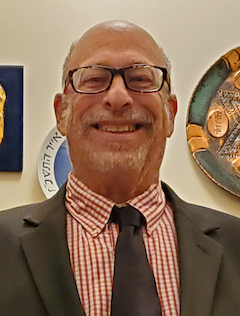 Jason was born in Yonkers in 1960. He went to Hebrew school at Midchester Jewish Center in Yonkers, N.Y. He was Bar Mitzvah in Mt. Vernon due to his learning disability. Jason moved with his father in 1974 to Greenburgh, N.Y.
Jason took his first trip to Israel in the summer of 1977 where he found his real Jewish identity. Jason went back to Israel in October of 1981 and made Aliya. He stayed until November 1984. He then moved to New Rochelle upon his return to New York. He met his future wife Diane at a synagogue event in the fall of 1985. Jason and Diane got married in 1990 and moved to Mamaroneck N.Y. He joined Genesis in Eastchester N.Y. After one year, he was laid off and asked the shul he belonged to at the time to do something like sliding scale fees temporarily until he obtained a new employment position. He was told "members like you we don't need." So, Jason was discouraged and disappointed with formal shuls and Jewish life. In 1996, he moved to Briarcliff Manor N.Y. He went back to shul, after his stepmother passed away in 2004, in order to say kaddish. They made Jason feel comfortable and welcomed. This was his introduction to Congregation Sons of Israel, and it became Jason's second home. Jason is one of the founders of the Men's Club. He became co-president of the club in 2011 and then president in 2012. That is when he got involved in the Hudson Valley Region. Jason became president of the Hudson Valley in 2017 until 2019 where he built a succession plan for future presidents for the next eight years.
Jason is still involved as best as he can due to health issues. When he gets better, just watch out as he will stay involved as long as he can!
KIO - Joel Kling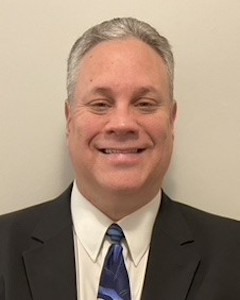 Joel Kling is a life-long Cincinnatian, minus a few springs and summers as a computer science co-op in Washington DC with the CIA. Joel graduated from the University of Cincinnati in 1991 with a BS degree in Computer Science.  He has been using that BS degree ever since.  He currently works for Fifth Third Bank in Cincinnati as a Director of Platform Engineering, supporting Digital Consumer and Commercial applications. 
Joel met his wife Lynn at a UJA Regional Conference in 1996 and they married in June 1998.  Their daughter, Shayna, is a sophomore at The Ohio State University, and their son, Adam, is a senior, graduating from Sycamore High School in May 2021.  Shayna is a past president of Adath Israel's USY chapter and Adam is a past president of Cincinnati's BBYO/AZA chapter. Shayna is an accomplished singer, serving as featured soloist for Adath Israel's High Holiday choir and a part of OSU's MeshugaNotes a capella group.  Adam has had leadership roles within the Cincinnati Jewish Teen Collective, is a catcher on Sycamore High School's varsity baseball team, and works as a barback and kitchen staff at Silver Spring House in Cincinnati.  
Inspired by his parents' volunteering for many organizations, Joel has served on many boards and committees throughout his life.  A past president of Cincinnati's Jewish Big Brothers/Big Sisters, Joel helped guide the organization through the retirement of the long-time Executive Director.  Joel is a past-president of Adath Israel's Brotherhood, serving from 2009-2011 when he was asked to step into the presidency and help reinvigorate the group and setup a long term succession plan.  He currently chairs the Brotherhood's annual Super Bowl Square Pool fundraiser that has raised thousands of dollars for Adath Israel's Brotherhood, continuing to serve as an advisor and board member to current leadership.  Joel served as KIO Region President from 2015-2017.  He currently serves as a Vice President on Adath Israel Congregation's Board.
He is well versed on most services and can lead daily Minyanim.  Joel has co-chaired several USY Conventions hosted by Adath Israel's USY.  A regular attendee at FJMC's LDI, Joel is a past LDI Region Leader track co-chair as well.  He has been the High Holiday Ba-al Tekiah (Shofar Blower) for the last 12 years at Adath Israel as well.  Joel plays trumpet in a local band, raising money for local children's charities.  Being one of two Jewish members in Santa's Goody Bag Band has been an absolute blast!
Honored by the FJMC's KIO+ Region (Kentucky, Indiana, Ohio, and Michigan), Joel is humbled to be included amongst the incredibly talented regional honorees for 2021 as well as past recipients.  Inspired by these fellow Ma'asim Tovim Award winners, he extends a "Yasher Koach" as well. 
Middle Atlantic - Bruce Tomar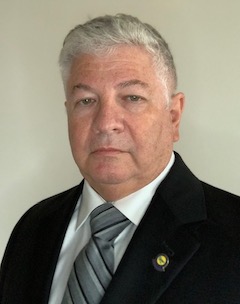 Bruce Tomar has been involved in men's club since the early '80's when he joined Oxford Circle Jewish Community Center and served on the programming committee. He was tasked with organizing the first annual Sweetheart's dance, which went onto become a successful annual event.  Upon moving to Cherry Hill, NJ in 1985, he joined Congregation Beth El (then in Cherry Hill) and rose up the ranks to become club president in 1992. Some of his proudest accomplishments were the establishment of the Jewish Athletic League in South Jersey and becoming a mentor to younger men who ultimately became the future leaders of men's club.
After becoming his clubs' Man Of The Year in 2001, Bruce became involved at the regional level in the Middle Atlantic Region. He served on many committees, most notably chairing two Man of the Year dinners. Additionally, it was his responsibility to organize retreats with neighboring regions. All of these experiences served Bruce well as he took on the mantle of Regional President for the Middle Atlantic Region from 2008 – 2010. The penultimate event during his tenure as president was having the honor to host the 2009 FJMC convention in Philadelphia.
Since 2010 Bruce has chaired two Leadership Development Institutes as well as different committees for three conventions. Bruce has served on the FJMC executive committee for the past four administrations and is completing his tenure as vice president of regions.
Bruce spent his formative years in Philadelphia. After graduating from Northeast High School in 1971, he attended the Philadelphia College of Pharmacy and Science (now the University of Sciences in Philadelphia) where he earned his Bachelor's Degree in Science for Pharmacy in 1976.
Married since 1976, Bruce and his lovely and supportive wife Marcia have three children – Jennifer, David and Heather and three grandchildren – Zachary, Alana and Harvest.
Bruce firmly believes that the strength and future of men's club has always been and will continue to be a strong grass roots movement at the club as well as the community level.
Midwest - Norwin Merens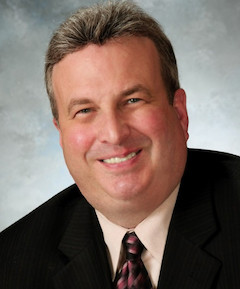 Norwin began his FJMC journey when he joined the Beth Hillel Men's Club, Wilmette, IL in 1993 and began slicing bagels. He went on to hold several club positions, including recording secretary, membership vice president, executive vice president and as president from 2005-08. Norwin also served on the synagogue's board of directors first as adult education chair and later as membership vice president, 2015-18, for Beth Hillel Congregation Bnai Emunah (BHCBE.) While providing executive leadership to BHCBE, he also served enthusiastically as FJMC Midwest Region president from 2015-17.
During his term as Region president, Norwin personally visited all but one club within the six-state region. He worked with fellow board members to enhance the scope of annual Man & Youth of the Year events and was credited with expanding the editorial scope and content of the Tribute Book published each year to recognize the achievements of honorees in both categories. His volunteer commitment to this regional event has been a constant for more than 15 years. In 2009, he was selected as BHCBE's Man of the Year and personally credits Burt Fischman and Nat Miller, of blessed memory, as his men's club mentors.
Norwin continues to develop programming for the FJMC Midwest Region as part of a new webinar series.  He has also provided graphic design support to FJMC International with the redevelopment of annual Yellow Candle marketing materials for online and print use in 2017 and convention logo identities for the FJMC New England and South Florida biennial events in 2013 and 2015.
In 2018, Norwin and his dear wife, Laura, left BHCBE and joined Temple Beth Israel (TBI), Skokie, IL, where he received his Hebrew and religious school education, growing up in north suburban Chicago. Norwin immersed himself in TBI governance upon joining and became Brotherhood co-president and a Temple trustee in 2019. He also maintains a direct FJMC affiliation as a member of Congregation Beth Israel Ner Tamid Men's Club, Glendale, WI.  
In his professional life, Norwin rebranded his boutique B2B agency as Lillian Group Marketing, LLC in 2018. He previously managed NM Marketing Communications LLC for 18 years. In the late 1990s, he served as Group Vice President, Sales & Marketing for Skokie-based Bodycote Materials Testing, Inc., where he was directly responsible for corporate business development, marketing and public relations initiatives–as well as management of the marketing and sales teams–for the global provider of metallurgical and materials testing services.
He also spent 15 years in marketing, communications, publishing and trade show management capacities for the North American Die Casting Association (NADCA) and later the American Foundry Society. At AFS, he communicated and marketed the society's education and training programs to senior corporate executives and middle management personnel throughout North America.
Norwin is a journalism/mass communications graduate of Drake University, Des Moines, Iowa.
New England - David Singer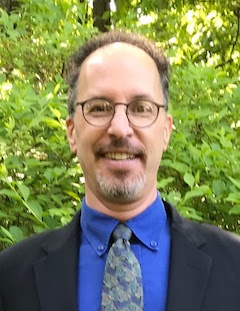 David P. Singer is the International Vice President of Communications.  He lives in Framingham, MA with his wife, Randy.  He has two sons: Daniel, who works for Qualtrics in Utah, in internal sales, and Noah, who lives in Brighton, MA and works for National Grid.  David has worked for Raytheon for 33 years as a software engineer on air traffic control systems, weather radar systems, Navy radar and satellite communications.
David founded his club at Temple Israel of Natick, MA in the year 2000 and served as its president for 5 years.  He then became involved in the New England Region and held positions as TheRetreat co-chair and Membership VP, ultimately holding the position of Regional President (2015-2017).  As Regional President, he created a leadership database to improve membership involvement and he ensured that each event had a program guide for use by future program leaders. He brought the organization into the next century using Dropbox and Google Drive.
David joined the FJMC Executive Committee in 2017 with terms as Secretary and Vice President of Communications.  In his role as secretary, David used his extensive organizational skills to help FJMC to transition to using Google Drive.  As VP of Communications he revitalized the HaShofar and FJMC Advantage publications, stood up an IT committee and chaired a marketing task force.  
Over the years David brought mindfulness services, first to LDI and then, as a training program, to the 2019 convention.  Each week he helps Rabbi Daniel Liben lead a Sunday morning mindfulness service that is attended by his FJMC friends from various cities including Toronto, Illinois, Maryland, New Hampshire and Massachusetts.
New York Metropolitan - Seth Goodstein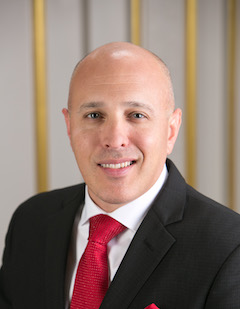 Judaism has always been extremely important to Seth, as demonstrated by his involvement in Jewish communal activities for most of his life.   
Seth completed a successful career as a New York City Police Officer, rising to the rank of Lieutenant.  His last assignment before retiring was as the day tour Platoon Commander assigned to the Midtown North Precinct in Manhattan.  In this role, he was responsible for areas such as Times Square, the Broadway Theatre District, Rockefeller Center, and Hell's Kitchen.  During his time with the NYPD, he was a member of the NYPD Shomrim Society (the official fraternal organization of the Jewish New York City Police Officers), eventually serving as their president in 2005. 
Years later, Seth was elected the New York Metro FJMC Regional President from 2011 – 2013 and served as Executive Vice President prior.  A past president of the East Meadow Jewish Center Men's Club, as well as a former congregation 1st Vice President, he chaired the Security Committee for 18 years.
During Seth's tenure as FJMC President, the region acquired 13 new clubs, developed a new constitution, and established an extensive board of directors that still resonates in the current administration.  The Region continues to be active and vibrant under subsequent leadership with programming, outreach, and brotherhood. 
After retiring from the police department, Seth worked for Marriott as the Director of Security at several Midtown Manhattan hotels, including the St. Regis Hotel and the New York Marriott East Side Hotel.  Currently, Seth is the Queens County Regional Security Manager for the Jewish Community Relations Council of New York (JCRC of NY).  In this role, Seth assists the Queens Jewish Community, in strengthening their institutions against possible attacks. This role is part of a brand-new program called the Community Security Initiative (CSI) and is a joint venture with UJA Federation and the JCRC of NY.
Seth is a New York State Certified Emergency Medical Technician, and holds a bachelor's degree, and a master's degree in Criminal Justice from John Jay College, as well as a Master of Public Administration degree from Marist College.
Northern New Jersey - Harvey Hershkowitz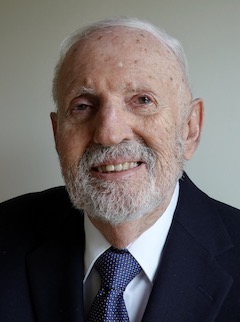 Harvey has been actively involved with the Northern New Jersey Region of the FJMC since 2004.  He is a past President of NNJR.  He served as Region President from 2016–2018.  Before that, Harvey served as Executive Vice President and held several other positions on the Region Board.  He Chaired the Region MOY North Dinners for many years.  He was the Region's MOY in 2009.
One of Harvey's efforts as Region President was to increase involvement with Israel.  NNJR supported a Masorti Kehilla, Magen Avraham, in Omer, Israel in translating FJMC's Hearing Men's Voices into Hebrew
Harvey is a past President of the Caldwell Men's Club and was the Club MOY in 2006.   Harvey served 2 terms as Club President.
He is Co-Chairman of the Congregation's Israel Program Committee, which has raised over $1,000,000 for worthy projects in Israel through annual CAI Walks for Israel since 2002 and other fund raising activities.  He is a member of the CAI Ritual Committee.  He has also served as the Congregation's Treasurer and was Chairman of the Daily Evening Minyan and was a member of CAI's Long Range Planning Committee
One of Harvey's major accomplishments was leading a CAI Men's Club Volunteer Trip to Ofakim and Mirchavim in Israel.  This volunteer effort won the Gold First Place Torch Award for Best Israel Support Program at the 2005 FJMC Convention.  He has been honored by the State of Israel Bonds and the Congregation for his service to the community and the State of Israel and was presented a Lion of Judah Award.
He is a member of the FJMC Board of Directors. 
Harvey is a member of the MERCAZ USA Board of Directors and was an Alternate Delegate of the MERCAZ Slate at the World Zionist Congress held in Jerusalem in 2015.  He is also a Club Member of AIPAC.
Harvey has BSEE and MS degrees from New Jersey Institute of Technology.  He retired in 2005 after having worked in the Telecommunications field for over 45 years in significant managerial and technical positions.  These included being a President of an independent consulting company and a Vice President of Chase Manhattan Bank. 
 He lives in Montville, NJ with his wife Jeanette.
Seaboard - Hal Freed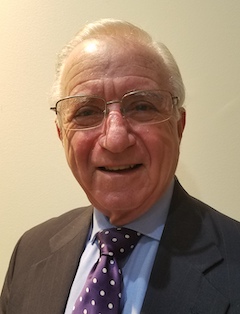 Hal was born in Baltimore, Maryland and raised in Washington, D.C. He obtained a BEE at George Washington University in 1965 and went on to a long career as an engineer and program manager in defense electronics. He met his beautiful wife, Laurie, from St. Paul, Minn., at the JCC.  They were married in 1969, settled in Potomac, Md. and joined Congregation Har Shalom. Married for a wonderful fifty two years, they have been blessed with two children and four grandchildren.
After employment at the U.S. Navy Department as an engineer, Hal's career took Hal and the family, in 1978, to Hughes Aircraft Co. in Fullerton, Ca. The family joined Fullerton's Temple Beth Tikvah, which provided a wonderful environment to make friends and provide a Jewish education for the children. Hal became a member of the Board and was elected President of the congregation in 1991. While he was there, the congregation thrived, the shul was renovated and, at Hal's urging, Tashlich, was added, to the High Holy Days.
The family stayed in Fullerton for twenty-two years. The kids grew up, went to college and ultimately returned to Washington to complete their education, work and link up with their extended family. Hal retired in 2000. Laurie and he left a wonderful community, many memories and moved back to Washington to join the kids. Within a couple of years, both girls met, married wonderful mates and have since raised beautiful families.
Hal and Laurie re-joined Har Shalom in Potomac, Maryland where Hal became a member of the Board of Directors and chaired the Havurah, Membership Outreach and Ways and Means Committees.
In 2008, Hal became President of the Men's Club. As President, he invigorated the club, growing membership, programming and involvement. New programming included a Wellness Program, a Kids 'N Dads program, Home Sukkah Kits, parenting classes for young members and wives, joint programs with the Sisterhood and other synagogue organizations, Theatre Nights, expanded youth involvement in the World Wide Wrap, and Tikkun Olam Projects. The club received two Torch awards in 2009. Of five Torch Award applications submitted in 2011, three Gold, one Silver and one Bronze awards were received. The Club has received Quality Club Awards every year since 2009. Hal was honored with the Seaboard FJMC Blue Yarmulke of the Year Award in 2010.
Hal became President of the Seaboard Region in 2013. While there, he initiated sub-region leadership workshops, successfully held bi-annual retreats and new format BYMOY dinners, both with the largest attendance ever. He led a Seaboard trip to Israel. He initiated monthly region newsletters, brought back the It's Academic program and grew club programming, participation and Quality Club awards. Following his presidency, he formed a President's Council to advise and consult with the President.
Hal has been involved at the International level in various projects and programs over the years. He has participated in many LDIs, several as the Regional Leaders Track Co-Chair.
Hal was the Chairman of the Host Committee for the 2017 Washington Convention. The Committee organized over a dozen activities for attendees and their spouses to see Washington. Events included an evening bus and boat tour, a reception at the Israeli Embassy, tours of the Pentagon, Washington museums and a bike ride to Mt. Vernon, among others.
Hal was a member of the 2019 FJMC Executive Board Nominations Committee and is a Co-Chair of the FJMC Regions Committee. He is Co-Chair of the 2019-2021 Torch Award program.
While not working on FJMC matters, Hal is President of Peace Mountain Theatre Company, serving Montgomery County and the greater Washington, D.C. area with theatrical productions and Educational Outreach programs, both live and on-line. In his spare time, he delivers food to needy families for Montgomery County's Mana Food for Families Program.
Hal is honored to join the legends of FJMC men who have received the Ma'asim Tovim Award. He believes that Men's Clubs provide a wonderful way for Jewish Men to join with others to better our synagogues and Jewish community while having a great time.  Har Shalom Men's Club's motto is "Jewish Guys, Doin' Good, Havin' Fun". FJMC, with its strong organization and platform, provides the support, training and programs that help make our clubs successful. He is proud to be a part of FJMC.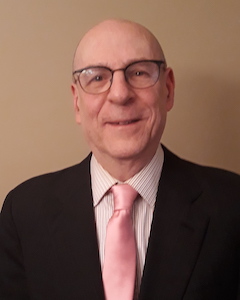 Mike Rosenberg was born in Harrisburg, PA.  His family moved to Pittsburgh and  joined Beth El in 1955 when Mike was a young child.  He went to religious school, became a bar mitzvah, and continued his religious education through confirmation at Beth El.
Mike is still an active member of the congregation and Men's Club.  He is a regular at Shabbat Services and frequently reads Torah.   He is a past president of Beth El Men's Club.  Under his leadership, the club affiliated with FJMC and joined the Tri-State Region.  When he was president, Mike implemented FJMC programming most notably, Hebrew Literacy, in which members who didn't know Hebrew learned to read and participate in services.  Mike continues to help the club implement programs such as the recent Hearing Men's Voices, "Let's Talk Fatherhood" in which fathers discussed their role of parenting in their families.
Mike has held the offices of secretary and vice president, before becoming President of the Tri-State Region in 2013.  At the regional level, he has been instrumental in planning and organizing retreats, training sessions, and other events.  At the international FJMC level, Mike has been Men's Club Shabbat Coordinator, and currently is the Liaison to the Abayudaya Men's Club (AMC)  in Uganda.   In this role, he helped to facilitate the sale of handcrafted Kippot, he is also working on a project to help the Abayudaya in a business enterprise.  Mike is currently serving as Treasurer of the Tri-State Region.
Mike is married to Mary and the father of two daughters, Sarah and Mandy.  Mike and Mary met at a Jewish Singles Event through the former B'nai Israel Congregation in Pittsburgh which Mary organized to get single members involved in the congregation.  Mike and Mary were married in 1995 and live in Scott Township.   Mandy lives in Squirrel Hill and works for  the Jewish Federation.  Sarah, her husband Zamani, and 2 year old son Logan live in Plymouth Meeting, PA.
Mike is a graduate of Point Park University, and earned a Masters Degree in Education from Duquesne University.  He has worked as a special education teacher, customer service and sales representative, in the office products, business forms, and telecommunications industries, and currently is a claims benefits specialist for Aetna Healthcare.
Mike is honored to be selected as Ma'asim Tovim by the Tri-State Region.  He continues to stay involved at the club, regional and international level because he sincerely believes in the importance of keeping Judaism alive and relevant in the lives of our members of all ages and backgrounds.   He continues to enjoy the camaraderie of FJMC especially in current times when many of us feel isolated, and takes personal satisfaction in helping to further FJMC's mission of involving Jewish Men in Jewish Life.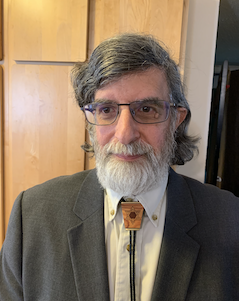 Aren was born in Springfield, MA, to Al and Goldie Horowitz. Their family joke was that they were a typical Conservative Jewish family -- Al had been raised as an agnostic Jew, Goldie as an Orthodox Jew, and they met in the middle. By the time Aren became a Bar Mitzvah, his family (now including a younger brother, Noah) had moved to Peabody, MA. Aren was very active in USY as chapter president at Temple Ner Tamid in Peabody, and his love for Jewish youth groups became a theme in his later life.
After graduating from RPI in Troy, NY, with a degree in the then-brand-new field of Computer Science, Aren moved to Arkansas to work for a small computer company with a contract providing computer services to the National Center for Toxicological Research (NCTR). While at NCTR, he met and married Joan.
Aren and Joan soon relocated to the Boston area to work for different computer companies. where they raised their 4 children, Miriam, Simon, Eli and Nathan. They each worked for different computer firms. Settling first in Neeham, MA and then Sharon, MA, they became active in their local Conservative synagogues. When their children became old enough to join USY, Aren chaired the Youth Committee for many years. He also became active in the local FJMC chapter there.
A few years down the road, the family moved again to Albuquerque, New Mexico, to help care for Joan's grandmother. They all became very involved with Congregation B'nai Israel -- teaching in the religious school, leyning and leading services on a regular basis, being regulars in the daily minyan, providing leadership and raising funds so USY members could participate in regional events (which were mostly in California). Aren focused his attention on revitalizing the local Men's Club chapter, bringing it to Quality Club award status.
In addition to working with his local Men's Club chapters, Aren has served on the Board of Western Region of FJMC. Internationally, he has chaired committees, participated at LDI and convention, and for many years, managed the online registration for the biennial convention.
Here are a few of Aren's Regional Accomplishments:
Created a database of ALL USCJ congregations within the Western Region
(and beyond!) with sisterhoods and unaffiliated Men's Clubs.  This was a
TREASURE trove of information for Regional Membership VPs for YEARS.
 Perennial Ba'al Torah at ALL regional retreats.  His presence was a
reminder that not only do we have fun, but we can also have fun while
engaging in creative and traditional religious services.
The Western Region's de facto webmaster for at least 10 years.
A mentor and advocate for geographically isolated Men's Clubs.  He was
VERY influential in getting clubs in Portland and the Bay Area of California
to consider and eventually affiliate.
Despite his geographic isolation in what regional board members would refer to as
"bamidbar", Aren would fly or drive to nearly EVERY regional retreat.
He actively served as the Admin VP and the Training VP in doing club visitations and
training in Portland, Arizona, Los Angeles, and the San Francisco area. For the past 2 years, Aren has served as Executive VP.
Gary Katz, Immediate Past Regional President said,  "Aren is a consummate mensch and the joy he has in mentoring up-and-coming leaders (like me) is palpable."