Our Keynote Speaker on Wednesday (after dinner) - Chancellor Arnold Eisen
Arnold M. Eisen, one of the world's foremost authorities on American Judaism, is the seventh chancellor of The Jewish Theological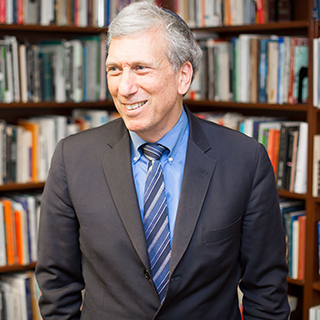 Seminary. Since taking office in 2007, Chancellor Eisen has transformed the education of religious, pedagogical, professional, and lay leaders for North American Jewry, with a focus on graduating highly skilled, innovative leaders who bring Judaism alive in ways that speak authentically to Jews at a time of rapid and far-reaching change.
In 2015, Chancellor Eisen announced that JTS would undertake a major project to re-imagine its Morningside Heights campus, aligning it with JTS's mission to be a center of inquiry, conversation, and inspiration for the Jewish community of North America. The 21st Century Campus Project, now underway, will create a physical space designed to foster innovation, learning, and collaboration, and to strengthening JTS as a hub of focused inquiry and high-level discussion about the transformation of our tradition and our community.
During his tenure, Chancellor Eisen has placed significant emphasis on strengthening Jewish learning in our communities, creating programs that extend the reach of JTS's scholarship and resources beyond the campus to Jewish learners around the world. These programs include expanded access to the treasures of The JTS Library through increased digitization, a new JTS Fellows program to increase opportunities for adult learning, and the development of JTS Torah Online, a rich menu of videos, podcasts, and Torah commentary.
Chancellor Eisen's initiatives also include the new Block / Kolker Center for Spiritual Arts; programs to strengthen early childhood, experiential, adult, and Israel education; the Arts Initiative; the interfaith Center for Pastoral Education; and the Milstein Center for Interreligious Dialogue.
Before coming to JTS, Chancellor Eisen served on the faculties of Stanford, Tel Aviv, and Columbia universities. An award-winning writer and advocate for the Jewish community, the chancellor's many publications include Rethinking Modern Judaism, and most recently, Conservative Judaism Today and Tomorrow, a collection of personal and passionate essays that explore essential matters of Jewish belief and practice from a Conservative perspective.
He contributes regularly to print and online media, including the Wall Street Journal, The Jewish Week, Huffington Post, Tablet, and Fortune, and he discusses Jewish education, philosophy, and values on his blog, On My Mind: Arnie Eisen. He is a lifelong and devoted Conservative Jew.
Our Keynote Speaker on Thursday morning - Rabbi Daniel Cohen
Popular motivator, mentor, and inspirational speaker, Rabbi Daniel Cohen's unique blend of authenticity, humor, wisdom, and insight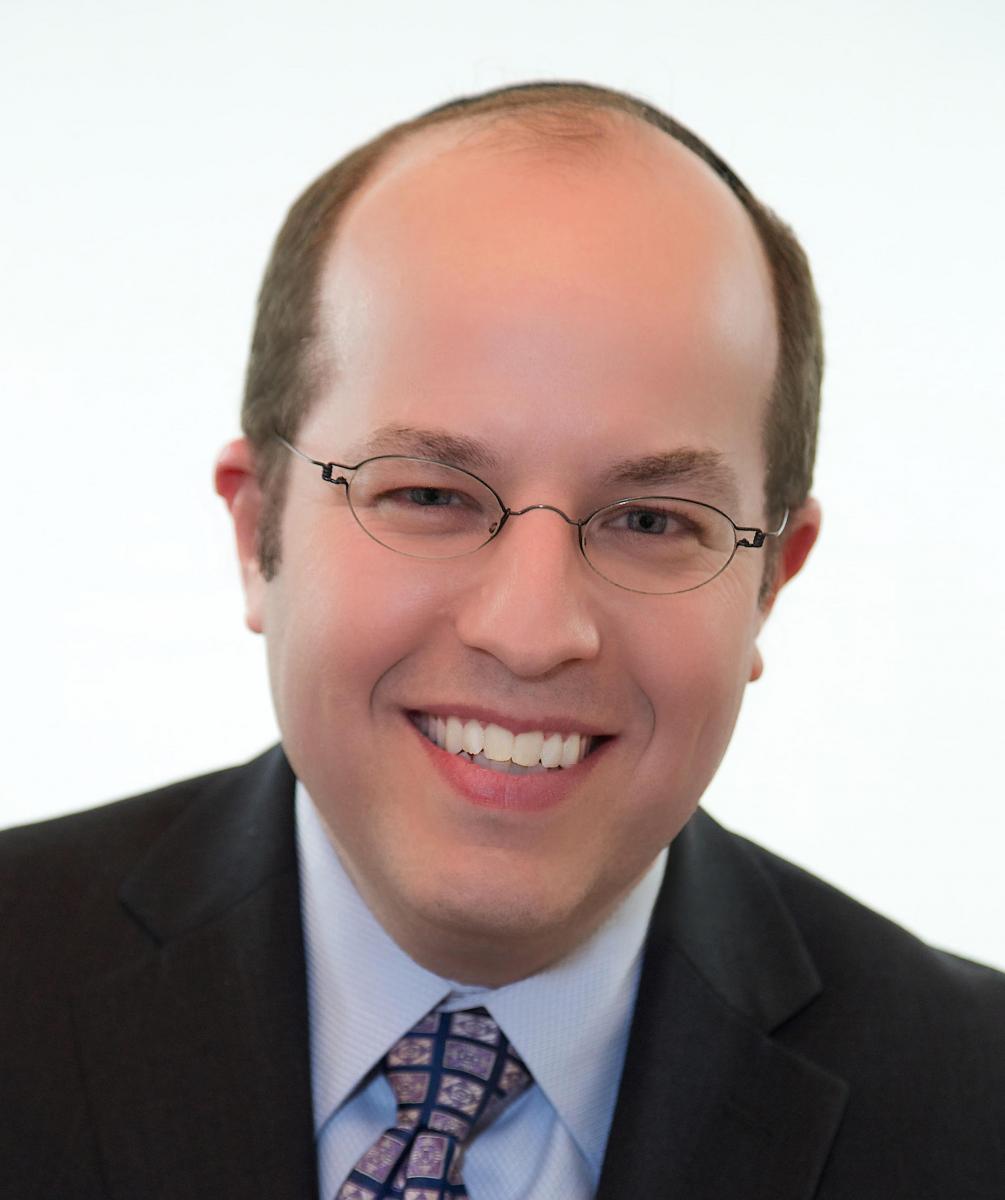 helps anyone better navigate contemporary society and lead a life of legacy. 
Rabbi Cohen has served in the rabbinate for over twenty years and currently serves as senior Rabbi at Congregation Agudath Sholom in Stamford, CT, the largest modern orthodox synagogue in New England. Rabbi Cohen is author What Will They Say About You When You Are Gone? Creating a Life of Legacy.  He is co-host with Reverend Greg Doll of the nationally syndicated Radio Show, The Rabbi and the Reverend and writes for the Huffington Post Blog and is a Bottom Line Inc. Expert.  
He enjoys doing magic shows, playing sports, writing, searching for God, and living life with joy and ever-present smile! Rabbi Cohen and Diane are the grateful parents of six daughters. For more information about Rabbi Cohen visit www.rabbidanielcohen.com
Our Keynote Speaker on Thursday afternoon - Rabbi Mark Borovitz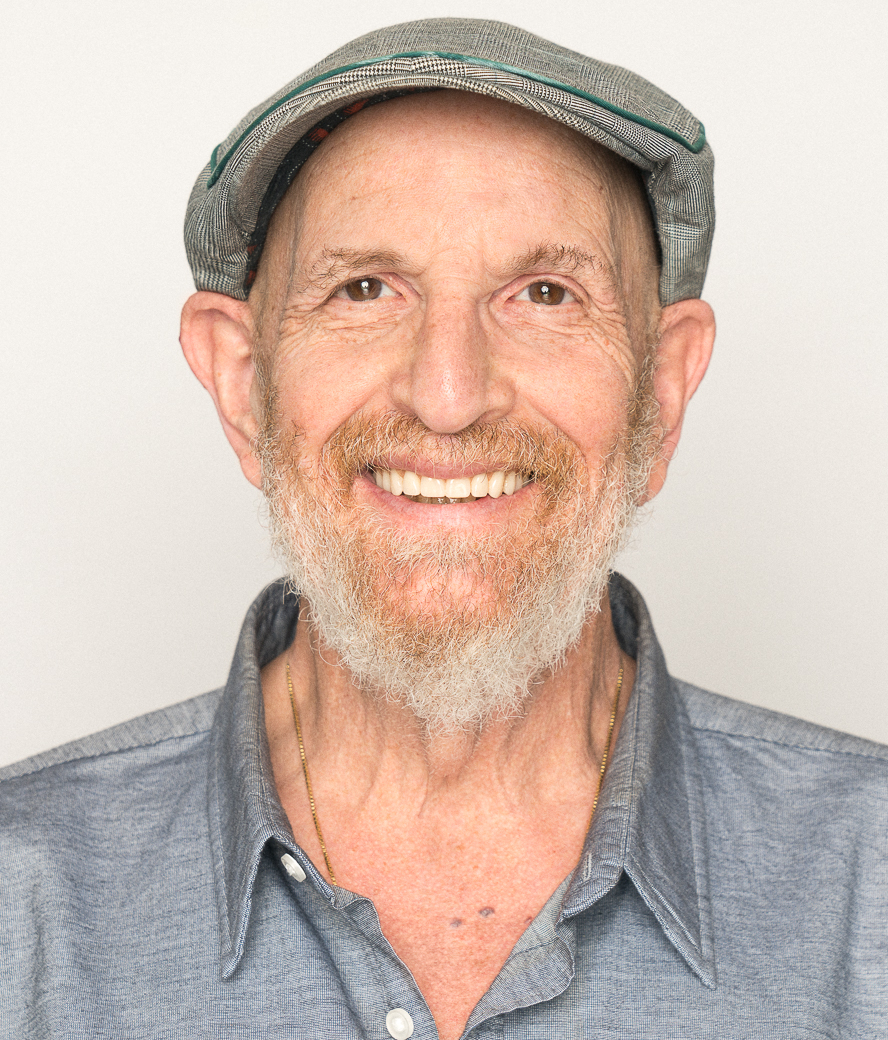 Officially ordained in 2000 at the University of Judaism with a master's degree in Rabbinic Literature, Rabbi Mark Borovitz combined his knowledge of Torah and street smarts to shape his calling: helping recovering addicts find their way in the world. As a Spiritual leader, author, Senior Rabbi, ex-con, recovering alcoholic, and overall anomaly, he is able to reach both the addict and the congregant, and has worked passionately to de-stigmatize the life-threatening disease of addiction. After being released from prison in 1988, he began his work at Beit T'Shuvah. Over the past thirty plus years, he has helped create one of the most exceptional approaches to addiction treatment and criminal rehabilitation this world has seen.
Rabbi Mark currently serves Beit T'Shuvah as the Senior Rabbi and Director of the Elaine Breslow Institute, where his leadership is unparalleled. Community members, addicts, educators, dignitaries, and executives alike seek his wisdom. When speaking to the congregation, he stands for the hope that every man has a higher purpose. As the organization has grown, Rabbi Mark's unique take on addiction treatment has solidified him as an expert and visionary in the field. Rabbi Mark is the author of many critically-acclaimed books. His biography, "The Holy Thief: A Conman's Journey from Darkness to Light" (Harper Collins), tells the story of his path from hopelessness to redemption.. His second book, "Finding Recovery and Yourself in Torah: A Daily Spiritual Path to Wholeness" (Jewish Lights Publishing), provides daily teaching and reflection questions to connect spirituality with recovery. Most recently, he published "You Matter," with Paul Bergman, which details his ten spiritual commitments for a richer and more meaningful life.
Rabbi Mark has been featured in articles in the Los Angeles Times, Moment Magazine, Jewish Journal, Wall Street Journal and newspapers across the world, including Israel's largest publication, Haaretz Daily Newspaper. In early 2004, Rabbi Mark was one of seven people invited to a round table discussion with President George W. Bush about faith and recovery. The Rabbi was also mentioned in President Bush's speech before the first conference on faith-based initiatives. He has been the featured speaker at many seminars and lectures discussing spirituality and recovery, including CASA at Columbia University and Spirituality Day at Northwestern University, Most recently, Rabbi Mark spoke alongside Susannah Heschel at B'nai Jeshurun in New York City. and served on the faculty of the Spirituality Mind Body Summer Institute for Teachers College at Columbia University. Rabbi Mark Borovitz's tireless efforts have not only been the driving force behind the robust and growing movement that is Beit T'Shuvah, but also instrumental in  reshaping the recovery model to help all people, whether in recovery or not, find their path to wholeness.
Our Keynote Speaker on Friday morning - Paul Godfrey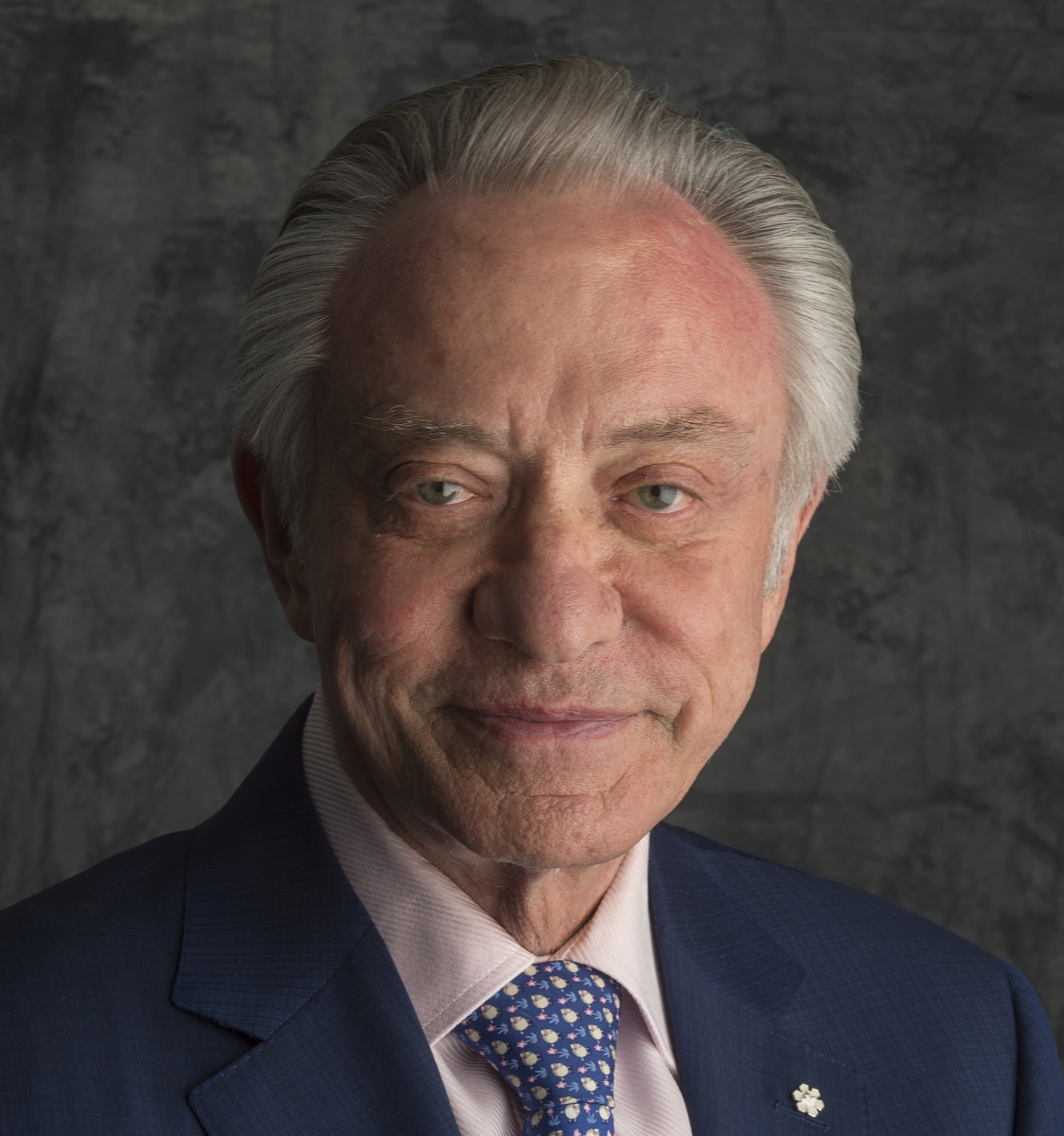 Mr. Godfrey is the Executive Chairman of Postmedia Network. Prior to this he served as President and Chief Executive Officer of Postmedia Network from July 2010 to November 2017 and was Executive Chairman and Chief Executive Officer from November 2017 to January 2019.
Postmedia Network is a Canadian news media company representing more than 160 brands across multiple print, online, and mobile platforms. Prior to the start of Postmedia Network Inc., Paul Godfrey served as President and Chief Executive Officer of the National Post from January 2009 to July 2010.
Mr. Godfrey was appointed Chair of the Ontario Lottery and Gaming Corporation (OLG) by the Ontario Provincial Cabinet and served in this role from January, 2010 to May, 2013.  Mr. Godfrey is a life-long Torontonian.  He attended Bathurst Heights Collegiate and graduated from the University of Toronto in 1962 with a Bachelor of Applied Science in Chemical Engineering.  Mr. Godfrey's career encompasses long stints in the publishing business, professional sports management and politics.
Mr. Godfrey entered politics in the previously known Borough of North York.  He was elected a Councillor in 1964 and an Alderman in 1966 and 1969.  He was appointed Controller in 1970 and was re-elected to that position in the general election in 1972.  In 1973, Mr. Godfrey was elected by the Metropolitan Toronto Council as its Chairman.  This was prior to the 1998 amalgamation of the City of Toronto.  Mr. Godfrey held this position, known as Metro Chairman, for four terms - a record 11 years.
In August 1984, Mr. Godfrey left the political world to take on the role as Publisher and Chief Executive Officer of the Toronto Sun newspaper.  In April 1991, he was appointed President and Chief Operating Officer of the Toronto Sun Publishing Corporation and, on November 5, 1992, was appointed President and Chief Executive Officer.  In 1996, Mr. Godfrey successfully headed up a management-led buy-out of the company and the Sun Media Corporation was subsequently formed in October, 1996.  Mr. Godfrey held the position of President and C.E.O. of Sun Media Corporation until his departure on June 30, 2000.
Following Rogers' purchase of the Toronto Blue Jays Baseball Club, Mr. Godfrey was appointed the Club's President and Chief Executive Officer on September 1, 2000.  Mr. Godfrey was previously involved with the Club, as he was part of the group (during his career as Metro Chairman) which lobbied to bring a Major League Baseball club to Toronto, a dream that was realized when the Blue Jays played and won their first home game on April 7, 1977 at Exhibition Stadium on a snowy day. In September, 2008, Mr. Godfrey announced his decision to leave his role as President and Chief Executive Officer of the Blue Jays and Rogers Centre at the end of that year.
Mr. Godfrey was Chairman of the Molson Indy Board of Trustees from 1987 to 2005 and also Chairman of its successor, the Grand Prix Charitable Foundation of Toronto, from 2006 to 2007.  Mr. Godfrey is a great fan of the National Football League and he continues to pursue, on behalf of Toronto, an NFL franchise for this wonderful city.
Mr. Godfrey has received many honours.  In 1990, he received the City of Toronto's highest award, the Civic Award of Merit.  In 1998, Mr. Godfrey received the Award of Merit from B'nai Brith Canada.     In 1999, he was appointed a Member of the Order of Canada.  In 2001, he received an Honorary Doctorate (Hon.D.Eng). from Ryerson University.  In 2004, Mr. Godfrey was honoured to receive the University of Toronto's Engineering Alumni Medal.  In January 2010, Mr. Godfrey received Ontario's Highest Honour – the Order of Ontario.
He was the Salvation Army's National Spokesperson from 2002 to 2009.  Mr. Godfrey is married to the artist, Gina Godfrey.  They have three sons, Rob, Noah and Jay and nine grandchildren.