Now a joint publication of the FJMC and MRJ

Issue #35 -  October 19, 2016
We would like to thank our sponsor RCA, Retirement Corporation of America. They have graciously been our primary sponsor for the last 2 years.
"You can only become truly accomplished at something you love. Don't make money your goal. Instead, pursue the things you love doing, and then do them so well that people can't take their eyes off you".  - Maya Angelou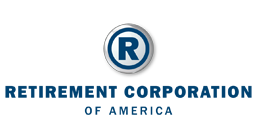 WEALTH TIP
This weeks wealth tip also involves health.  It involves the health of the family structure and the importance of Family Financial Education. Your comments are encouraged because this will be a cornerstone initiative of FJMC in the months and years to come.
Family Communication Facts Driving the FJMC Family Financial Education Initiative
Communication among family members is important in maintaining long-term relationships as well as in addressing problems as they arise.  Trust and the ability to communicate about difficult subjects are tools built over time.  Developing a common understanding of wealth, income and spending forms a strong foundation.
Here are some notes from a 2015 Fidelity study about the typical family.  How does your family fit in?  FJMC is developing a Family Financial Education Initiative that will be highlighted at Convention 2017 in Washington DC and highlighted in future HWR newsletters.
2015 Fidelity® Couples Study Uncovers Disconnects on Retirement Expectations, Social Security — and Even How Much the Other Half Makes
BOSTON – When it comes to how much money your other half makes, how close could you get to the actual figure? According to Fidelity Investments®' 2015 Couples Retirement Study, although the overwhelming majority of couples (72 percent) say they communicate exceptionally or very well when it comes to financial matters, more than four in 10 (43 percent, up from 27 percent in 2013) couldn't correctly identify how much their partner makes—and of that, 10 percent were off by $25,000 or more. Which begs the question: if so many couples can't get this most basic item in their financial lives correct, what other disconnects exist that are unknowingly causing cracks in their financial foundation.
36 percent of couples disagreed on the amount of the household's investible assets.
When asked how much they will need to save to maintain their current lifestyle in retirement, nearly half (48 percent) have "no idea"—and 47 percent are in disagreement about the amount needed. This level of disagreement is highest among those who are closest to retirement—Baby Boomers (born 1946-64).  60 percent of couples and almost half (49 percent) of Boomers don't have any idea how much their Social Security benefit might be, even though the information is readily available on the Social Security website.  Couples aren't on the same page when it comes to describing their expected lifestyle in retirement—with one in three disagreeing about how comfortable that lifestyle will be.
"We know couples don't always agree when it comes to money, but we were surprised how many missed the mark on the question of their partner's salary," said John Sweeney, executive vice president of Retirement and Investing Strategies at Fidelity. "If gaps exist around basic questions like salary, couples might have other opportunities for improvement on the financial front, such as sorting through and tackling important issues together around the next big milestones in their lives, how and where to spend retirement and later-in-life issues involving eldercare and estate planning. By taking time to engage in conversation and plan, your chances of creating a strong foundation and achieving your goals are greatly enhanced."
American Couples Worrying More, Planning Less
A strengthening economy is apparently not enough to ease anxiety about rising costs in the future. In fact, nearly three-quarters (74 percent) say they worry about being able to afford unexpected health care costs in retirement, up from 70 percent in 2013. More than half (51 percent) worry about outliving their savings in retirement, a number that is significantly higher than what was reported in 2013 (42 percent).
Despite these concerns, only 21 percent have developed a retirement plan to ensure they do not outlive their savings and the number putting off planning is on the rise, with 36 percent indicating they haven't even thought about doing so yet (up from 28 percent in 2013). In addition, despite the fact it's the top concern, 37 percent have yet to consider the impact of potential health care costs on their savings in retirement (up from 30 percent in 2013). For younger investors, only 11 percent of Generation X (born 1965-1978) have developed a plan, although some will be approaching retirement in 10-15 years.
The good news: the results strongly suggest planning for the future can go a long way toward achieving greater peace of mind and alignment as a couple. By and large, those who have a detailed plan in place feel far better about their retirement prospects:
People who have a Retirement Plan in place are:
Twice as likely to expect to live a "very comfortable" retirement
More likely to be "completely confident" in assuming full financial responsibility for retirement if needed
More likely to be "completely confident" in their partner's ability to assume full responsibility
Less likely to have "no idea" when it comes to how much they need in retirement
Financial Advice for Younger Couples—and for Couples at Every Stage
The findings show that couples of all ages—from those just getting married to those approaching retirement—feel financially stronger when they take the time to plan together. When couples do take the time, they clearly feel more confident, more closely aligned and better equipped to take on the future.
Fidelity suggests partners of all ages set aside time to make sure that, in addition to salary, they feel equipped to answer the following:
What are those next big goals? All stages of life come with big financial milestones, whether it's buying a new home, saving enough for the kids to go to college, or having enough to retire. Work together to identify what you want to achieve in the next 3-5 years, how much you can realistically afford, and make disciplined saving a habit to achieve your dreams.​
Have you set aside money for an emergency fund? You never know when life is going to throw you a curve ball, such as a job layoff, an illness or even the furnace malfunctioning or car breaking down.​​​​
Do you have a shared vision of what your retirement might look like? Are you looking to travel the globe or simply tend the garden at home? Do you want to downsize and live near your kids or at least live in the house where they grew up, or pack it up and move to a warmer climate? Talk it over, make sure you are the same page and start planning how you can afford that vision.
Are you prepared for the unexpected? No matter what your age, it's best to plan for the inevitable, which is why it's important to have discussions and create appropriate documents around topics such as inheritance, estate planning and eldercare arrangements to ensure your wishes are carried out.
For the full study go to https://www.fidelity.com/about-fidelity/individual-investing/fidelity-couples-study
This informative tip is as they say, the tip of the iceberg to FJMC's new and exciting initiative FFE-Family Financial Education. In the coming months, as we develop this wonderful initiative for our communities, we will continue to build our model on FAMILY FINANCIAL EDUCATION. 
Here's to our Health Wealth and Retirement:
We appreciate you giving us feedback so we can continue to bring you amazing tips on health and wealth. If you would like to get in touch with us email either Richard Gray or Gary R. Smith, DVM.
The Wealth Conference at our International Convention in DC in July 2017 (to be immediately followed by the Womens League (WLCJ) Triennial convention will be a wonderful way to keep up with what is the latest in Wealth Management.  Each issue we will try to fill  you in more about this.
We hope that you enjoyed this issue and will consider sharing with other members of your club, family, and friends.  Ask them to opt-in and receive this newsletter.  If you're receiving this from a friend forwarding you the newsletter, you'll need to 'opt-in' to receive this newsletter.  To opt-in, and receive this bi-weekly publication, click on the following link, and provide us with your email address: https://fjmc.org/civicrm/mailing/subscribe?reset=1&gid=1302.
---
LEGAL DISCLAIMER: This work is based on current events, interviews, corporate press releases, and what we've learned from several mentioned health and wealth newsletters. It is also based on some personal experiences. It may contain errors and you shouldn't make any investment decision based solely on what you read here. It's your money and your responsibility. FJMC is not making specific recomendations of stocks or bonds just possible ideas that might be considered for research and investing purposes. This information is being provided for informational purposes only.
FJMC - Federation of Jewish Men's Clubs - Involving Jewish Men in Jewish Life.  The FJMC involves Jewish Men in Jewish Life through Leadership   Innovation   Community
MRJ - Men of Reform Judaism