Now a joint publication of the FJMC and MRJ
 Issue #43 - April 13, 2017
Convention registration is open (http://convention.fjmc.org).  Convention will be held in Washington DC. July 18-23rd.  What better place to host a convention.  It will be our most memorable convention ever.
It is a great place to bring the family. There will be an amazing range of things to do from a wealth conference to a silent auction to building great relationships among Conservative and Reform Jews from all over the world.  Yes, all over the world. We will be having a Wealth Conference and conducting in FJMC's newest program, FFE - Family Financial Education.
HEALTH TIP
Stress and Health from a Psychologist's Perspective
Joseph A. Hirsch, PhD, PsyD
It is indisputable that stress has a major impact on health.  This has been an accepted nostrum for many years.  The term "stress" is ubiquitous, supplanted more recently in the vernacular by terms such as "stressed out."   Just last week this writer saw an advertisement for an herbal preparation in the window of a natural foods purveyor that said "Stress happens.  Adapt to it."  One day later, the outgoing Surgeon General, Vivek Murthy, was interviewed in the New York Times, where he referred to stress as an "epidemic" in the United States.  But what is stress and why is its understanding and appreciation important not only for those who suffer from stress but for physicians and other health care practitioners?
The word stress, has been used in common parlance for many decades, but its origin was in the fields of physics and chemistry.  Stress was not applied to biology until 1926 by the physiologist Walter Cannon.  Cannon discussed stress as a challenge to "homeostasis" or the body's ability to maintain some constancy in overall function. This stress, or challenge to an individual's well-being, may be internal or external, environmental, biochemical, physical, nutritional, behavioral,  social, or psychological. Hans Selye, greatly expanded our knowledge of not only acute stress but chronic stress, with his elegant delineation of the general adaptation syndrome (GAS) that entails profound metabolic, endocrine, neurological (autonomic nervous system) and immunological changes. 
Most of us now are familiar with the term "stress hormones" (glucocorticoids and epinephrine/adrenaline), as well as the concept of fight-or-flight (later modified to fight-flight-or freeze).   Selye's findings were expanded by himself, as well as by countless other eminent scientists, including Guillemin, Schally, LeDoux, and McEwen to explain the complicated, profound  interplay of mind and body through the neuroendocrine-immune axis.  Not only are there acute responses of the body and brain to perceived threat -- which are indeed adaptive – but potential pathophysiological consequences if stress is prolonged (i.e., chronic stress) or if an acute  traumatic stressor is psychologically re-experienced (posttraumatic stress disorder or PTSD). 
While benign pseudo-symptoms of a plethora of disorders often come to the attention of physicians of all specialties and may be quickly dismissed as "stress –related" they do cause real worry and concern in their patients.  This is what triggered the initial visit after all.  The chronic consequences are more worrisome, including cardiovascular disease, infection, and possible untoward structural or neurochemical changes in the brain that affect cognition, behavior, and mood (anxiety, depression).   Telomeres, a structure of chromosomes, shorten with exposure to chronic stress and lead to possible DNA changes – epigenetics –  which in turn may result in illness.   This may be one contributor to well-documented morbidity/mortality in caregivers of their own ill spouses.
While the myth of stress as the primary cause of most disorders still endures amongst acolytes of outdated psychoanalytic formulations (interestingly held by lay believers rather than actual practitioners), it is indisputable that stress may exacerbate morbidity.  The disorder, stress-induced cardiomyopathy, has been reported.  Although impossible to prove, Todd Fisher attributed the recent death by stroke of his mother actress Debbie Reynolds, who was a vasculopath, to the death of her own daughter, actress Carrie Fisher, only one day earlier.  
Lastly, as Dr. Murthy stated, "Stress is an epidemic in our country, and sometimes people turn to unhealthy methods of dealing with it, whether it's unhealthy foods, or drugs and alcohol, or violence."  This then is our challenge as health care and mental health practitioners in steering our patients to healthier life styles that not only minimize illness but facilitate emotional well-being.  Dr. Murthy advocates "proactive" cultivation of lifestyle changes in sleep, social connectedness, and meditation.  Mental health practitioners are in an ideal position to guide their patients to engage in these practices while also giving them a forum to express their angst, insecurities, and impotence in seemingly impossible situations.  Treatment of PTSD, depression and anxiety may require psychotherapeutic as well as psychopharmacological intervention.  The psychotherapist may also help patients learn "how" to relax and to explore healthy alternatives like those advocated by Dr. Murthy as well as, where possible, job reassignment or change, disengagement from unhealthy or even dangerous relationships, physical exercise, camping, vacationing, hobbies or other creative pursuits, volunteerism, involvement in the arts, or journaling.   While complete avoidance of stress is impossible – stress is part of the life-cycle of all organisms, after all – healthy adaptation and the development of resilience is achievable.
Note: Dr. Joseph A. Hirsch is a neuropsychologist, psychotherapist, and hypnotherapist in private practice.  He is a consultant at the Memory Evaluation & Treatment Service at the Burke Rehabilitation Service in White Plains, NY and is a volunteer psychologist at Lenox Hill Hospital in New York City.  He has been involved in basic neuroscientific and clinical neuropsychological research.
Take this article to heart. It is important that we find something in our lives that will allow us to keep our mind and body calm during stressful situation.  Dr. Hirsch artfully grabbed the essence of stress and ways to relieve stress. In addition to Dr. Hirsch's research study I have found meditation, music, sports, nutrition, exercise, and aromatherapy as very nice ways to release stress.
Feel free to contact me (Gary Smith DVM, gvet@me.com) for more information.  If you have any questions you can direct them to our Medical Editor - Dr. Steven Mandel from Lenox Hills Hospital in NYC at  drmandel1979@aol.com.
In our new format we have formed a great team of Doctors and Psychologists to give you the best possible health tips in terms you can understand.  Our new team consists of our new Co-Medical Editor - Dr. Steven Mandel Pediatric Neurologist, Dr. Seth Cohen, Dr. Joel Kurtz, Gastroenterologist; Dr. Mitchell Ross, Cardiologist; Dr. Dale Levy, Thoracic Surgeon; Dr. Gary Katz, Psychologist; Dr. Bob Braitman, Pediatrician; Elliot Feldman, CEO low vision occupational Therapy Clinic; and Elisabeth Mandel, Licensed Marriage and Family therapist.
We want to thank our newest co-editor Dr. Steven Mandel from Lenox Hill hospital in NY.  He and the medical team we created, are responsible for the increased quality and professional information provided in the newsletter.  Richard, Steven, and I are passionate about bringing this information that will help give us all a better life.
For questions please email the editors Richard Gray rwgray1@gmail.com, Gary Smith DVM gsmith@fjmc.org, or Dr. Steven Mandel- drmandel1979@aol.com
WEALTH TIP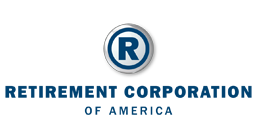 We would like to thank our sponsor RCA, Retirement Corporation of America. They have graciously been our primary sponsor for the last 2 years.
Legendary investor Jim Rogers was right. As he once said, "Markets often rise higher than you think is possible, and fall lower than you can possibly imagine." 
An All-Time Investing Secret
One of the truly great investment secrets is the idea of owning companies that sell habit-forming, or even addictive, products – things like soda, fast food, candy, cigarettes, and alcohol. It's not particularly popular, but it's one of the most reliable ways to invest. Think about it: You buy a soda, and once you drink it, you crave another. This generates big, stable cash flows for companies.  Think about this, the most successful investor of our time, Warren Buffet built his billions on this philosophy.  His biggest positions were Coke, McDonalds, Johnson and Johnson, Altria, Philip Morris, American Express, and Hershey.  This arguably is the safest long term and one of the most effective ways to invest for your future. Each of these companies raise their dividends yearly. You are always making money whether the market is up or down. This type of investing can be done in many ways from large cap mutual funds to dividend reinvestment plans to just individual investing. I have all these companies in my charitable trust and in my retirement plan.  I am in no way suggesting you invest in these companies because that is between you and your investment advisor. I am merely presenting an alternative safe way of investing and collecting steady dividends over a lifetime. The key is as in any investment you must be patient.
Below is an example of one of the most successful companies with this philosophy.
For proof, we'll look to $160 billion snack-and-beverage giant PepsiCo (PEP). The company owns 22 brands that produce $1 billion or more in annual revenue. You'll recognize many of the names; Pepsi soda, Lay's chips, Tropicana juices, Quaker Oats, and sports drink Gatorade.
In the chart below, you can see PepsiCo's steady uptrend. Shares are up around 70% over the last five years and just hit a new all-time high. As long as Americans have a sweet tooth, this company's success will likely continue...
The sources of this article are the Stansberry Research company, personal experience, Retirement Millionaire newsletter and consultation with some money managers.  Thank you for subscribing to Health Wealth and Retirement newsletter.  At the FJMC international Convention July 18-23rd we are having a Wealth Conference on July 19th at 8:30 AM.  We are addressing beginning and advance investing, Israeli investing, long term care insurance, options investing and much more.
Please join us by signing up for the Wealth Conference on FJMC.org or by contacting Richard or Gary directly.
We appreciate you giving us feedback so we can continue to bring you amazing tips on health and wealth. If you would like to get in touch with us email either Richard Gray or Gary R. Smith, DVM.
We hope that you enjoyed this issue and will consider sharing with other members of your club, family, and friends.  Ask them to opt-in and receive this newsletter.  We are building a nice following and appreciate your support.  Dr Steven Mandel is our Medical Editor and Richard Gray and Gary Smith write the wealth articles.  We are looking for guest writers; if interested please contact with Richard or Gary.If you're receiving this from a friend forwarding you the newsletter, you'll need to 'opt-in' to receive this newsletter.  To opt-in, and receive this bi-weekly publication, click on the following link, and provide us with your email address: https://fjmc.org/civicrm/mailing/subscribe?reset=1&gid=1302.
---
Email sent at approximately 11:30 pm, April 13, 2017
 
LEGAL DISCLAIMER: This work is based on current events, interviews, corporate press releases, and what we've learned from several mentioned health and wealth newsletters. It is also based on some personal experiences. It may contain errors and you shouldn't make any investment decision based solely on what you read here. It's your money and your responsibility. FJMC is not making specific recomendations of stocks or bonds just possible ideas that might be considered for research and investing purposes. This information is being provided for informational purposes only.
FJMC - Federation of Jewish Men's Clubs - Involving Jewish Men in Jewish Life.  The FJMC involves Jewish Men in Jewish Life through Leadership   Innovation   Community
Thank you for reading this publication from the FJMC, the Federation of Jewish Men's Clubs.
We value your privacy and we do not lend or sell our mailing list to outside organizations 
Do You Want to Unsubscribe? To be removed only from this list click here If so, you won't receive FJMC email messages from this list.
 
475 Riverside Dr




Suite 832




New York

, 

NY

 

10115




United States
To Opt Out of all FJMC mailings click here