July 19, 2018 7 Av, 5778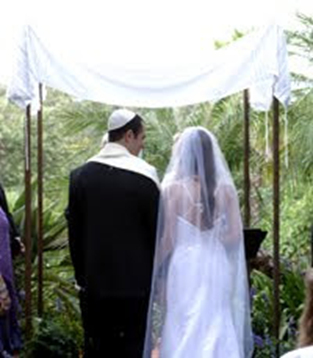 We, the Masorti/Conservative Movement representing two million Jews around the world, are outraged by the arrest this morning of Rabbi Dov Haiyun of Moriah Congregation in Haifa, who was awoken at 5:30 am by police for the "crime" of officiating at a wedding outside the authority of the Israeli ultra-Orthodox Chief Rabbinate. Rabbi Haiyun potentially faces two years in prison for officiating at this wedding.
Rabbi Haiyun, who was ordained by the Masorti/Conservative movement at Schechter Rabbinical Seminary in Jerusalem, is the first to be arrested for this act since the law forbidding any rabbi outside the Rabbinate to officiate at a wedding was passed in 2013. Today's actions against Rabbi Haiyun marks a new and dangerous step in the ongoing attack on religious freedom and civil liberties in Israel; one, thankfully that was thwarted by order of Attorney General Avichai Mendelblit.
We uphold the right of rabbis of all Jewish streams, not just those under the auspices of the Chief Rabbinate, to conduct a wedding 'according to the law of Moses and (People) Israel.' We stand in solidarity with Rabbi Haiyun and all our colleagues in Israel who bring couples together in love and marriage according to the traditions of the Jewish people.
Cantors Assembly
Federation of Jewish Men's Clubs
Jewish Educators Assembly
Jewish Youth Directors Association
JTS
Marom Olami
Masorti Foundation for Conservative Judaism in Israel
Masorti Israel
Masorti Olami
Mercaz Canada
Mercaz Olami
Mercaz USA
Seminario Rabinico Latinoamaericano
The North American Association of Synagogue Executives
The Rabbinical Assembly
USCJ
Women's League for Conservative Judaism
Zacharias Frankel College, University of Potsdam
Ziegler School of Rabbinic Studies, American Jewish University