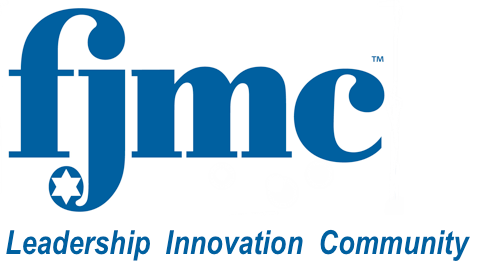 [NOTE:  YOU MUST NOT BE LOGGED INTO FJMC.ORG BEFORE CONTINUING.
IF YOU ARE LOGGED IN, THEN LOG OUT AND RETURN TO JOIN OR GIFT A MEMBERSHIP]
How far can you go on $36 (Double CHAI)?
The FJMC is the largest Jewish male volunteer organization in the world, dedicated to enhancing the quality of Jewish life, 
increasing volunteerism, and helping fathers and children develop into strong Jewish leaders.
Not a member of a congregation?  Your congregation does not have a Men's Club?  
YOU MAY STILL JOIN FJMC OR PURCHASE A GIFT INDIVIDUAL MEMBERSHIP FOR SOMEONE ELSE.
All are welcome.  We welcome and encourage participation of all people, regardless of their background, sexual orientation, abilities, color, etc. If you want to involve yourself in Jewish life and your synagogue does not have a Men's Club, you can join or gift as an Individual Member.  You do not have to be Jewish to join the FJMC.  Supportive non-Jewish spouses and partners and non-Jewish individuals supportive of our mission are invited to join us.  There is a place for you in the FJMC!
Become an Individual Member of FJMC TODAY
to be a part of the future TOMORROW!
PLEASE NOTE:  If you belong to a Men's Club affiliated with the FJMC, you are already a member and you do not need to pay to become an Individual Member too.  
Individual Membership makes you or someone you gift an active and vital link in the FJMC and its programming without being a member of a Men's Club.  Your Individual Membership or Individual Membership Gift is valid for 12 months from the membership starting date.
Click the button to the left below to sign-up as an individual member.
Click the button to the right below to purchase an individual membership as a gift for someone else. 


YOUR MEMBERSHIP PROVIDES YOU WITH THE FOLLOWING
 VALUABLE FEATURES OF FJMC AND MORE:
The chance to build relationships with other people which lead to lifelong friendships, even if you are far from a Jewish community or synagogue by also providing an online Jewish community.

The leadership training to improve yourself in your relationships, career, the Jewish community and the community at large.

A strong voice in Judaism in the forefront of dynamic change.

The resources to help you develop and implement new and innovative programming that keeps our members on the leading edge of Judaism.

An inclusive force reaching out to interfaith families through our Keruv Initiative and to the underserved communities of LGBTQIA+, Jews of Color, the physically and mentally challenged, single parents, etc.

Over more than 100 webinars in the past year, including Natan Sharansky (human rights activist and Israeli politician), Rabbi Sharon Brous (developer of contemporary Jewish life in America), Michael Ian Black (American comedian, actor, writer, and director), Floyd Abrams (Constitutional Law expert), and many others.

Affinity Groups where people with common interests meet online and learn about what they are passionate about.  Those groups include Financial Insights, Photography, Sports, Cooking, Yiddish, Genealogy, and more.

Biennial Convention and Regional Retreats that are second to none!  We feature provocative speakers, great training, wonderful entertainment, and the chance to schmooze and meet men from around the world!

Our unique Hearing Men's Voices program which allows men to reach their innermost feelings in a safe environment and to further build strong, friendly relationships.

Israel programming which helps our members and their families support Israel and work to influence Israel to be open to the ideals of our Movement.  
The Federation of Jewish Men's Clubs, Inc. is a 501(c)(3) non-profit in the United States. Our tax ID number is 13-6202499. Your contribution may be tax-deductible. Please consult your tax advisor. No goods or services are exchanged in return for this gift.