FJMC Tallit -
To order  
Specially designed and crafted by world-renowned weaver Gabrieli of Israel. Each tallit is wool or silk and individually hand-woven.
The tallit includes a Tallit bag onto which the ''FJMC'' logo may be woven in your regional color. There is room for a short phrase in Hebrew or English on each.*
The tallit is a wonderful way to celebrate your involvement in the FJMC.
Customers will pay Gabrieli directly.
Gabrieli will weave the Tallit to order 
Gabrieli will embroider the Atarah to customer specifications and attach it to the Tallit. 
The completed Tallit will be shipped directly to the Customer. 
The FJMC is not capable of or responsible for inspecting the Tallit to see if it matches our original design specifications.
To order - 
Questions - contact Tom Sudow tsudow@fjmc.org
The pricing depends on details of the order.  Do not order below.
Image: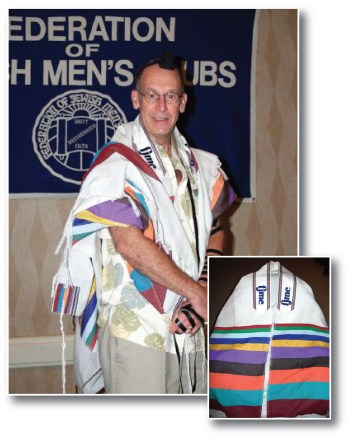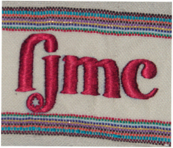 Dimensions:
80 in × 60 in × 1 in