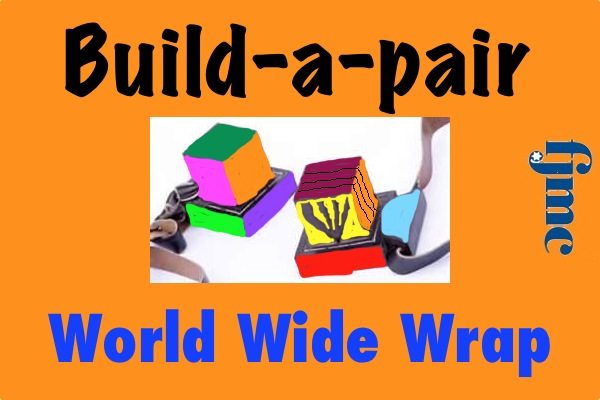 It's a win-win-win! Build-a-Pair invites 5th to 7th graders to put on their handmade "model" tefillin at the World Wide Wrap; therefore the parents are invited to attend this successful Men's Club initiative and see their kids in action. It's that simple! Build-A-Pair is a fun and educational program for 5th through 7th graders, and is an adjunct to the World Wide Wrap. Students learn about Tefillin, construct 'model' Tefillin in which they place Hebrew script which they write, insert 'straps', and create 'wRAP' songs to sing during the World Wide Wrap. Complete kits with everything you need, are available.
It's a Learning Program (Educational Text and Video Provided)
Your children will learn about Tefillin, Mitzvot, and Traditions.
Your children will Learn to "Wrap" Tefillin.
They will Construct "Model" Tefillin. (Construction Manual Provided)
They will Develop creativity, individual expression, and involvement by decorating wooden Tefillin boxes in personal and creative ways.
They will Get Parents Involved in the construction.
They will create "wRAP" songs. (Sample Songs Provided). Students can write or collaborate in creating "wRAP" songs!
Students can compete or cooperate in performing "wRAP" songs at the WWW.
Order your kits now on the Tefillin page of the FJMC store by clicking here.
And, we have a wealth of material to help your club put on a spectacular Build-a-Pair program. [All are in Adobe Acrobat pdf format]