SHOMREI HA'ARETZ - STEWARDS OF THE LAND WEBINAR
You may find the video in Program Webinars and Presentations.
G-D told Adam in the garden to guard the world he was being given.  "If you destroy this world," he was told, "there is no one to come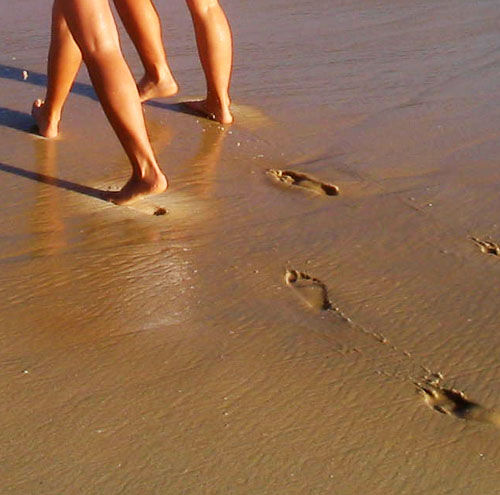 and set it right after you."  (Kohelet Rabbah 7:28) This is the call the FJMC clubs cannot ignore.  The well-being and heath of our children and grandchildren are on the line.
The Shomrei Ha'aretz webinar presents Club members with examples of Men's Clubs organizing, planning, marketing and presenting successful diverse Shomrei Ha'Aretz programs that involve the congregation and young families.  Some of the programs received Torch awards. The presentation and discussion helps your club design and present programs that will grow your Club, activate your congregation, and contribute to protecting this Earth, including: "Torah Walk in the Park," Ed Margolis, Beth Torah, Miami, FL; "Jews Gleaning for the Poor" Eric Rothberg, Olam Tikvah, Fairfax, VA; "Energy Conservation, GreenFaith Shield Weekend," Jeff Charnow, Temple Torah, W. Boynton Beach, FL; and "Synagogue-wide Recycling," Bruce Fagen, Temple Sinai, Dresher, PA.
Protect vs Use:  Jewish Footprints on the Land
We constantly wrestle with large issues – likely none as large as the earth and the environment.  Our actions affect our personal health and the health of our communities.
These seeming contradictory environmental commandments – use vs protect – are both spelled out in the Torah. FJMC is taking the lead in encouraging clubs and communities to run innovative programs which clearly impact the environment. 
Men's Clubs are cleaning the beaches, composting wastes into natural fertilizer, visiting parks with their families and friends, growing fruits and vegetables for donations to community food banks and more.  The FJMC online store markets soy-based Shabbat candles, solar powered Ner Tamids, bio-degradable consumer products and other natural products. FJMC partners with many environmental service organizations.  Join FJMC as we teach environmental lessons from the Torah and engage our clubs and communities in necessary activities. 
The critical importance of recycling.  The following pictures show some of the reasons why we need to recycle plastic.
 
 
Above pictures are from Abigail Geer's article ".... Why We Need to Recycle" on the

Care2 website

 
 
Shomrei Ha'aretz Ideas
Easiest:
The Olam Tikvah Men's Club conducts an annual gleaning for the poor at a synagogue member couple's farm, engaging members and families of all ages in collecting vegetable for a local food bank. The goal of the program is to engage the community in performing and learning about the mitzvah of gleaning and performing tzedakah for the poor.  Olam Tikvah - Fairfax, VA.  Robert Watts  bob@wattses.org
Beth Torah Men's Club invited young people from the congregation to visit Oleta State Park for a fun day of outdoor kayaking.  Our congregational Rabbi Mario Rojzman challenged us to bring some meaningful learning into the program; thus our kayaking outing became "The Torah Walk."  We included two environmental learning sessions - one study session from the Torah created a debate - click here - and the other taught us about our natural surroundings. We added food and kayaking fun for a well rounded Shomrei Ha'aretz program. Beth Torah, North Miami Beach, FL. Ed Margolis edslinenow@aol.com
Medium:
The goal of this program is to raise awareness and encourage ongoing recycling throughout the synagogue. We placed plastic and paper recycling receptacles in the various offices, religious school wing, auditorium, kitchen and sanctuary. We added a large recycling bin at the loading dock and contracted for weekly pick-ups from the synagogue's trash hauler. Temple Sinai Men's Club - Dresher, PA.  Bruce Fagan   bruce@faganpromo.com
This project created a garden on the premises of the Synagogue that was planted, tended and harvested by our Brotherhood and with strong participation by our 5th grade religious school students. The harvest was donated to local food pantries. Adath Israel Brotherhood - Cincinnati, OH.  Dr. Hamilton Lempert  hlempert9@gmail.com
Encouraged by the FJMC's Shomrei Ha'aretz program, The Men's Club of Tifereth Israel first asked our member, David Roseman, to perform an audit of our synagogue's use of technology to reduce its ecological footprint. We used that audit to help our synagogue director to target ways to incorporate such activities in his daily administration of the shul. In the past six months, we've set up the Green Committee, with David at its head, as a stand-alone group working with the director.  Tifereth Israel Men's Club - Columbus, OH.  David Roseman
Hardest:
A FJMC- GreenFaith Energy Shield weekend was held by Temple Torah, worship services with a Rabbi-environmentalist scholar in residence, educational classes with energy, environment and health.   All arms of the Temple and all ages were involved. Sunday Men's Club had a very busy morning planned something for all ages. They covered all the bases; Religion, Environment, Food, Water, Education, Donations and Health.  Temple Torah, W. Boynton Beach, FL. Jeff Charnow, jeffcharnow@gmail.com
Green Footsteps to the Future; an Environmental Fair was a joint project of the Men's Clubs and USYs of Temple TBO/BT, Clark, NJ (location of event) and CBI, Scotch Plains, NJ. The program consisted of two key note speakers discussing the religious basis of environmental ethics, six workshops and literature and product tables from exhibitors. Temple Beth O'r-Beth Torah - Clark, NJ. Dr. Mike Miller drmike@millerchemist.com
Other Great Programs for your club to be involved in
Find other FJMC / Conservative-Masorti Movement environmental products here.