On February 11 & 12, 2018, the FJMC Executive Committee held a meeting at the Jewish Theological Seminary in New York City.  On Monday, a ribbon-cutting ceremony took place at our new shared office space with Women's League in the Interchurch Center near JTS.  The new office is on the same floor as our previous office.  The advantage of our sharing office space is lower expense and increased synergy between our two arms of the Conservative movement.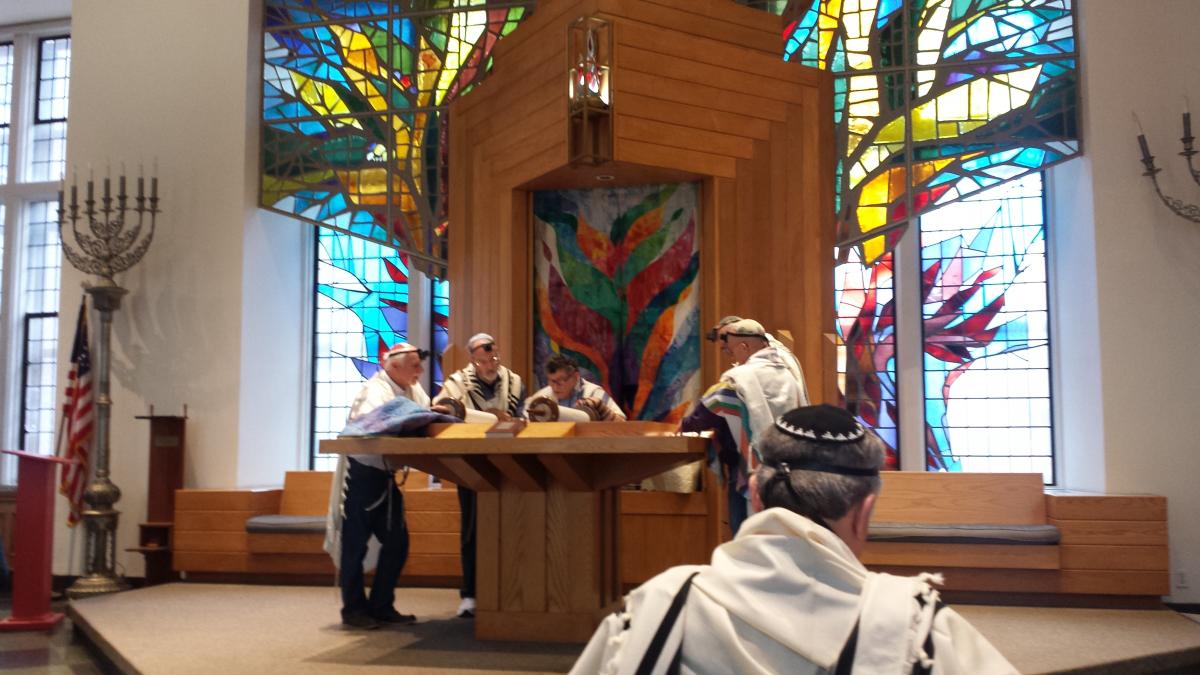 One advantage of holding the meeting at JTS is that we were able to join the morning service in the sanctuary in the bell tower section of the seminary.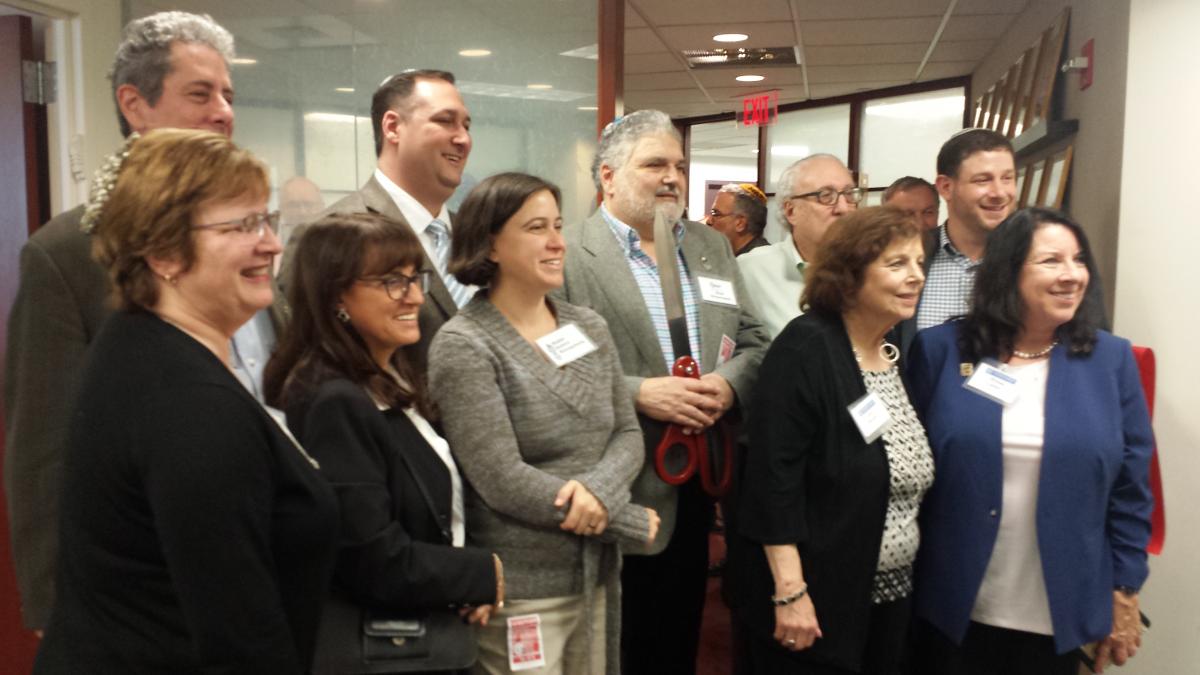 The ribbon cutting took place on Monday.  Attending the celebration were (L to R, rear row) Gideon Aronoff, Executive Director, Masorti Foundation; Hazzan Zach Mondrow, Cantorial Assembly; Stan Greenspan, President, FJMC; Steve Portnoy, President, Men of Reform Judaism; Rabbi Andy Shugerman, Executive Director, FJMC, (L to R, front row) Rabbi Lilly Kaufman, Executive Director, Torah Fund; Linda Sussman, United Synagogue of Conservative Judaism; Rabbi Ashira Konigsburg, Rabbinical Assembly; Lucy Becker, Women's League for Conservative Judaism; and Vivian Leber, Women's League for Conservative Judaism.