Scroll Down for Registration Form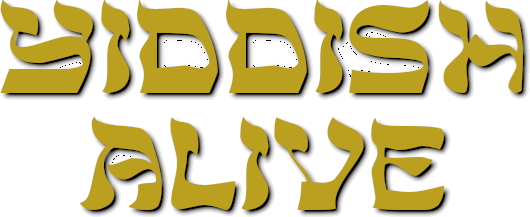 Welcome to the
YIDDISH ALIVE AFFINITY GROUP
Advanced Yiddish group, led by
Joe Rotstein, Esther Scheer, Alan Davis, Barry Wagner & Jeffrey Newton
Hosted by Mike Mills
Alternate Monday Evenings
8:00pm ET | 7:00pm CT | 5:00pm PT
NEXT SESSION: MONDAY, NOVEMBER 27, 2023
FJMC Webinars are offered free of charge to our members and guests. To help defray the administrative costs of this program, please consider making a donation to FJMC in honor of "Webinar Kudos."
We are looking forward to seeing you online.
Questions??? More info? Have a suggestions for a presentation?
Contact us by clicking HERE.
In Brotherhood,
your FJMC Yiddish Alive Affinity Group Leaders
_______________