Scroll Down for Registration Form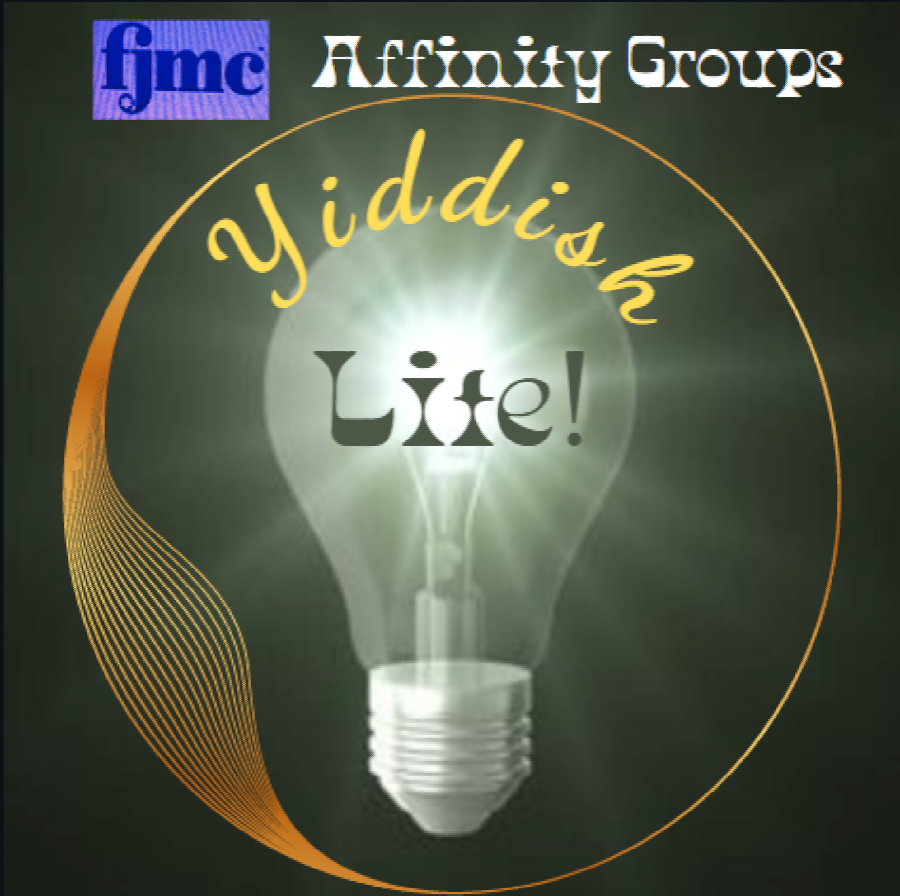 Welcome to the
YIDDISH LITE AFFINITY GROUP
Yiddish Lite is for beginners or non-speakers –  those who wish to learn a bissele (a little) Yiddish, common words and phrases), a few simple songs that maybe Bubby or Zeyde sang to you, and a vitz (joke) here and there. Participants will come away from each session with a greater appreciation of the Yiddish language and an ever-increasing Yiddish vocabulary, and building a glossary of terms as we go along.
Alternate Tuesday Evenings
Our next session is
Tuesday, December 5, 2023
8:00pm ET | 7:00pm CT | 5:00pm PT
FJMC Webinars are offered free of charge to our members and guests. To help defray the administrative costs of this program, please consider making a donation to FJMC in honor of "Webinar Kudos."
I'm looking forward to seeing you online.
Questions??? More info? Have a suggestions for a presentation?
Contact me by clicking HERE.
In Brotherhood,
Al Davis
FJMC Yiddish Lite Affinity Group Chair
_______________
Login to autofill the form if you are a member of FJMC