(10 units to each kit)
This is a great educational program created by Dr. Ira Ungar
The Build-A-Pair kits teach the joy and mitzvah of tefillin to students and families together in preparation for or in conjunction with your programming for the  World Wide Wrap on February 12th, 2023. 
Each kit includes all construction materials for ten(10) students: pre-cut wooden pieces; (no woodworking is required); ribbon for straps; glue; measuring jig; ribbon puller; pre-cut ''parchment strips''; and written instructions with pictures and instructional video on CD.  
Children write their Hebrew Names and the Shema and insert the parchment into model tefillin boxes; then glue, decorate, and insert the ribbon straps, tie knots and start "wrappin." 
Includes sample wrap songs.
Price does not include shipping.
Orders received after January 23, 2022, 5 p.m. EST cannot be guaranteed for delivery by the February 12th World Wide Wrap .   
For more information about the Build-A-Pair program, click here.
Image: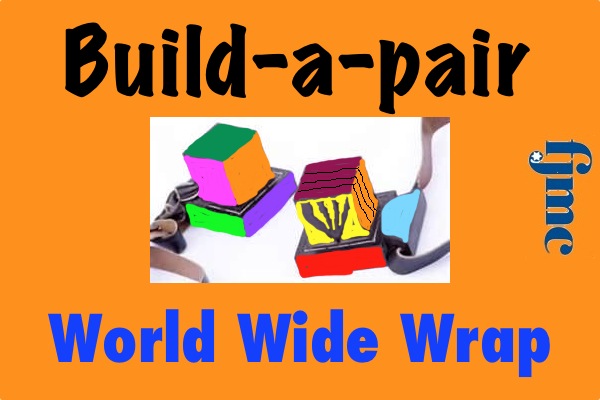 Dimensions:
36 in × 36 in × 12 in